Return to Player or RTP is a something you have heard while you have browsed through our site or through online casino.
The letters RTP stand for Return to Player and it tells us how high the payout percentage of a particular casino game is.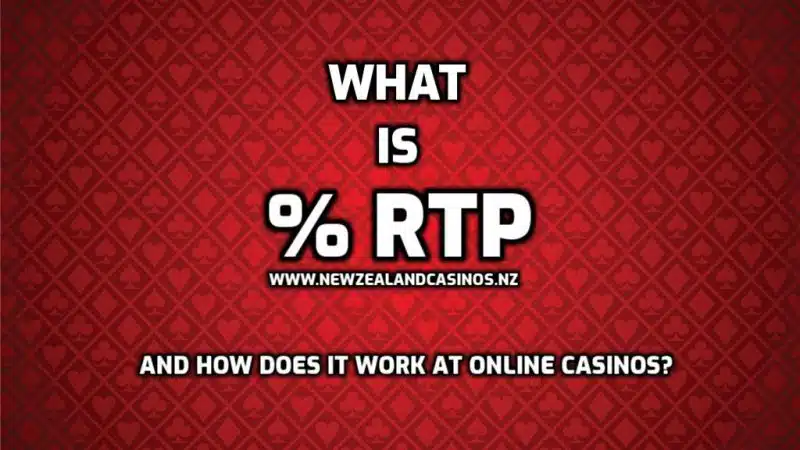 It's probably still not clear to you, as it wasn't to me when I first heard about it, but don't worry, because in today's article we'll go through the basics of RTP, learn how to calculate it, and see does it really matters to us or not.
Pokies with highest RTP
Want to know what is RTP in an online casino?
RTP is always is expressed in percentages (%). So the higher the percentage is, the more often we can win in the long run at a certain casino game.
RTP is the most seen at online pokies (slots), where every pokie has a different Return To Player percentage.
Players should know that every casino game has its own RTP. By the average value of the "return to player" percentages of all games, the casino nz has also its own RTP value.
RTP and win frequency are not the same!
How to calculate RTP at different casino games?
On the online pokies we can see RTP in the reviews or in the description at online casino sites, but at some other games like roulette, blackjack, sic bo or craps we cant see how much is that percentage.
When we read about this kind of games we can often see the term house edge, but there is no insight to Return to Player percentage.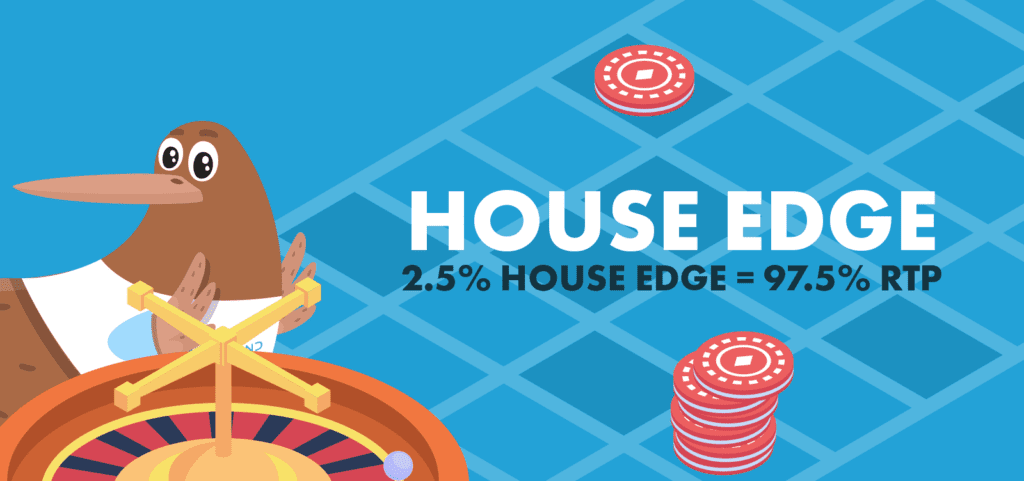 That is why is good to know how to calculate RTP! This will make you more experienced gambler, and you don't need to be mathematician it is not hard at all.
Let's take for example a casino table game blackjack online. House edge for blackjack is 0.46 %%.
So how do we calculate how much Return to Player is on blackjack online? Well, to calculate RTP for any casino game we can use an equation that goes 100% minus house edge equal to RTP.
Which means 100% – 0.46% = 99.54%. Easy, right ?! It is our prerogative for players not to rely on too much and not to take literally RTP since this is only a statistical theoretical calculation.
Don't mix volatility and RTP!
Some players get misleading and think that RTP is the same as win frequency or volatility. But these two are not the same in any way.
That is because the RTP does not tell the players how often they can expect to win.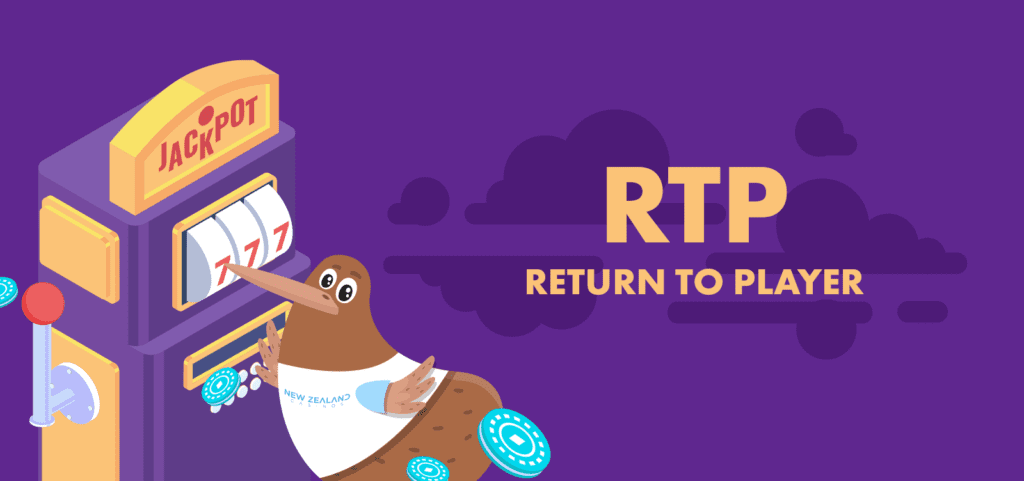 If we take an example of a pokie game with RTP of 96% with low volatility of payout can give winning combo once in 10 spins (on average), while another 96% RTP pokie could have winning combo once in every three spins (on average).
Interesting thing here is that pokies with high volatility payout often, but in smaller amounts, while pokies that have low volatility pay out larger sums every once in a while.
Learn more about variance and volatility!
How RTP work on different casino games
RTP actually works simple, if we take for example when a player shoots one thousand rounds of craps betting "the pass line".
In that bets player wager NZ$1 on each game. After the end of one thousand rounds player has wagered NZ$1.000.
Theoretically speaking in that rounds players won back somewhere around of NZ$9.859 of those wagers. That is happening because losing an winning on the "Pass Line" is equally often.
That is a safe bet, in which the actual win and the theoretical are pretty close. That is why "Return to Player" should be around 98.69%.
The more we play the game, the closer the RTP will come to 98.59% on the bet"pass line.
We can use this calculation on every casino games, but to make it simple to you we have created a table with all RTP for different casino games (below).
| | | |
| --- | --- | --- |
| Game | House Edge | RTP |
| Roulette | 5.26% | 94.74% |
| Blackjack | 0.46% | 99.54% |
| Casino War | 2.90% | 97.10% |
| Craps (Pass Line) | 1.41% | 98.51% |
| Let it Ride | 3.51% | 96.49% |
| Three Card Poker | 3.37% | 97.15% |
| Sic Bo (Small and Big bets) | 2.78% | 97.22% |
| Jacks or Better | 1.63% | 98.37% |
| Bonus Poker | 1.09% | 98.91% |
Fortunately, we have provided you above with the RTP's and house edge for most played online casino games.
Not al casinos show the insight into the features of casino games, but good thing is that you can do is to inform your self and read casino and game reviews.
FAQ
What does RTP stand for?

The term RTP is often seen at an online casino is an abbreviation for"Return to Player".
What online pokies have the best RTP?

Online pokies with the best RTP are the ones that have the highest RTP, and some of those games are Wings of Riches ( 96.63% ), Northern Sky (96.57% ), Dead or Alive 2 ( 96.82%) King Kong Fury (96.7%). All this game you can find in our online pokies game section on the menu.
How do you calculate the game's rtp?

You can easily calculate the game's rtp by taking the game's house edge and then subtracting it from 100. What is left is RTP. House edge is thus the house's advantage and what is left is the player's advantage.
Source:
https://www.888casino.com/blog/gaming-mathematics/return-to-player
https://en.wikipedia.org/wiki/Gambling_mathematics