Many regular online casino players are familiar with words such as RTP – return to player percentage, house edge, variance or volatility, but also most of them are not fully aware of how it actually works and do not understand the math behind it.
When it comes to mathematics, all players find it a boring and a complicated topic, but we need to understand that any math information we learn can be used to our advantage in casino games.

Today we will try to explain what variance and volatility is and how to best use it in our favour when playing games at online casinos.
What is variance at pokies?
Variance or volatility at online casinos is also known as "Lady Luck". Variance actually tells us how easy it will be for us to move away from the house edge.
The "Return to Player – RTP" and "House Edge" are essentially two different sides of the same chip. If the house edge is low, it is likely that the RTP will be high and vice versa.

How to identify slot variance?
While you are playing online, the pokie variance can easily be identified. The low variance pokies keep giving you win the frequent but smaller wins whereas, the opposite is the case for the medium and high variance pokies.
One of the frequently used ways to know the variance of the online pokies is to see it through the information tab that opens when you click the info button.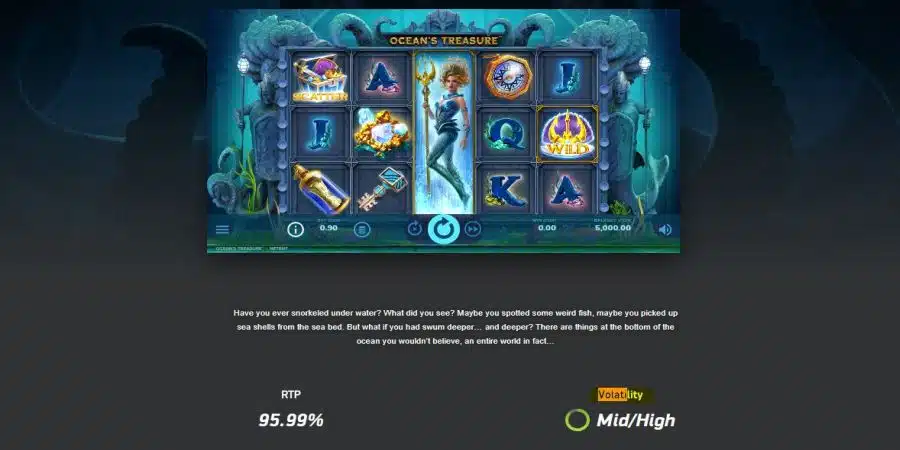 This leads to the paytable, where the five kind payouts that are usually around 500x identify the slot or pokie as high variance.
Apart from that, the medium to high variance pokies is identified as when their pay lines are fined and also when their bets can be lowered to a slight degree.
The 3 different levels of variance
To win a big reward from the online pokie you need to look for the high-variance slot.
As mentioned earlier, the games' RTP is calculated after an unlimited number of spins.
So high-return games mean that you have a greater chance of winnings and it also frees you from the anxiety of figuring out about your payouts.

At casinos on our guide, players can find plenty of online pokies playing tips and reviews for different pokies that assist you in figuring out what to play and what is a suitable game according to variance level.
Below we have explained 3 types of variance at online pokies and listed the best games you can play.
For all mentioned pokies below you can find reviews at our online pokies guide!
#1. High variance
High variance games are the big hits for the bold players, who prefer to bag the big wins, rather than collecting numerous amount of wins in small quantities.
It also means the high variance pokies do not give the frequent winnings, but when you hit any then it is a huge one.
While playing thigh variance pokies, you need patience and wait to hit the big win. Winnings at these types of online pokies are less frequent, but the value is higher.

Also, in order to win big, you have to bet high for hitting the substantial wins. You can find your winnings from the high variance pokies from the bonus rounds, such as multipliers, free spins, bonus games, or sticky wilds.
One of the golden rules to earn big is to be patient, and all that is you need to apply with the high variance pokies.
Along with that, you should not forget to bet high, strike the high rewards as well as the grand jackpot.
Top 3 high variance pokies
Immortal Romance (RTP 96,80%, High Volatility)
Gonzo's Quest (RTP 96,10%, High Volatility)
Book of Dead (RTP 96,10%, High Volatility)
#2. Medium variance
It is generally assumed that the wise players tend to choose the medium variance online pokies because such pokies are considered ideal for those who know how to maintain the balance for their bankroll and also to avail the bigger winning chances.
When it comes to real entertainment while playing the players prefer the medium variance pokies, because of their quality development as well as low and high payouts.
All in all, medium variance pokies are popular due to their diverse features, as they include the different bonuses, amazing themes, as well as exciting wins in returns.
Top 3 medium variance pokies
Narcos (RTP 96,23%)
Wings of Riches (RTP 96,63%)
King Kong Fury (RTP 96,71%)
#3. Low variance
If you are the player who keeps looking for frequent wins, then the low variance pokies are best for you.
These online pokies do not lack in entertainment than any other category and are available for you to play on any mobile and tablet device.
Low variance pokies are easy to play and easy to win, which means you can have frequent wins on the go!
These pokies are ideal for the players who want to play online but also need to keep their balance in check because apart from the entertainment time.
Low volatility or low variance pokies do not let you lose very easily rather keep you motivated through multiple small winnings. In this way, your bankroll remains stable.
Top 3 low variance pokies
Thunderstruck 2 (96,19%)
Starburst (RTP 96,10%)
Reef Raider (96,10%)
Why is there a slot variance?
Whether particular game interests you or not is determined by the maths involved as the online playing websites provide the statistics and numbers for the pokies and games.
These precise calculations for the online games, let the players choose to play according to their bankroll.
All in all, it involves mathematical calculations and whether you like maths as a subject or not but still it can help you to see what to choose and what to choose not.
Related articles:
Source:
https://en.wikipedia.org/wiki/Gambling_mathematics
https://en.wikipedia.org/wiki/Slot_machine