Gamblers, both experienced and inexperienced, are often interested in casino payout details before signing up.
However, this information can be hard to find, especially for someone who does not know what to look for.
If you need to acquaint yourself with some of the top paying online pokies in New Zealand, you need to familiarize yourself with some gambling terms such as RTP.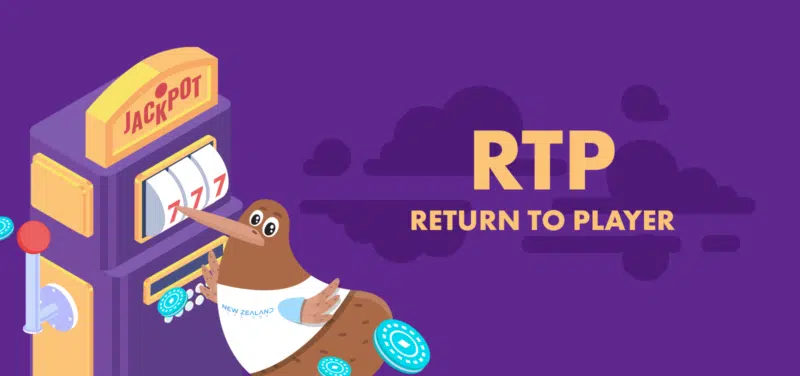 What is RTP?
Ideally, RTP is an acronym for "Return to Player" and describes the amount of money that a pokie pays back the players. RTP values are usually expressed as a percentage.
For instance, an RTP value of 98.5% means that the slots machine gives back $98.5 for every $100 wagered.
A pokie with a higher RTP gives back more money than one with a lower value. In light of this, here are some top online pokies that offer the highest RTP.
Top 10 highest RTP pokies
Mega Joker – RTP 99%
Mega Joker is a popular NetEnt classic. Although old-fashioned slots inspire the overall design and gameplay with all the traditional fruit machine symbols synonymous, it is second to none as far as RTP values are concerned, having an RTP of up to 99%.
However, here is the catch, Mega Joker slot has two modes – regular and super modes.
Only the super mode players can take advantage of the RTP of 99.
As much as this mode can reflect a traditional slots machine, you need to pay attention to the rules, which can be a bit complicated.
White Rabbit Megaways – RTP 97.39%
White Rabit Megaways offers an impressive RTP of 97.39% and high volatility. This RTP is the highest that you can find on any Megaways slots game.
You can only enjoy the maximum RTP after purchasing the Feature Drop at full price.
However, this number can get a bit low to 97.20% or thereabout when the feature drop cost is zero.
Looking at the gaming aspects, it is evident that the White Rabit Megaways lives up to its dream/hype.
It offers impressive win potential and exciting themes. Just like any volatile game where payoffs are big though, you should expect to hang on a bit more to get the rewards.
Dead or Alive 2 – RTP of 96.82%
Dead or Alive 2 is a high variance game that offers an RTP of 96.82%, which is similar to the original.
This NetEnt slots variant bears close similarities to the original game, albeit with some modern touches.
For instance, the reels are frameless and are only held wooden beams.
As far as the RTP value is concerned, it is evident that this pokie is way above the industry's average.
This tells you that Dead or Alive 2 is a volatile game that can take you through a hell of a ride.
Immortal Romance – RTP of 96.8%
This big bet Micro gaming machine took the market by surprise for many reasons.
Offering an average RTP of 96.8%, it deserves a spot among the best pokies. And if you play it in the big bet mode, the RTP can increase to 98%.
Being relatively new, you should brace yourself for some advanced game mechanics, which could be different from those in traditional slots.
King Kong Fury – RTP of 96.7%
Inspired by a popular King Kong movie, This NextGen Gaming's slot has what it takes to take you to the island of ferocious dinosaurs and plenty of wild animals.
When it comes to matters payouts, King Kong Fury has a RTP of 96.70%.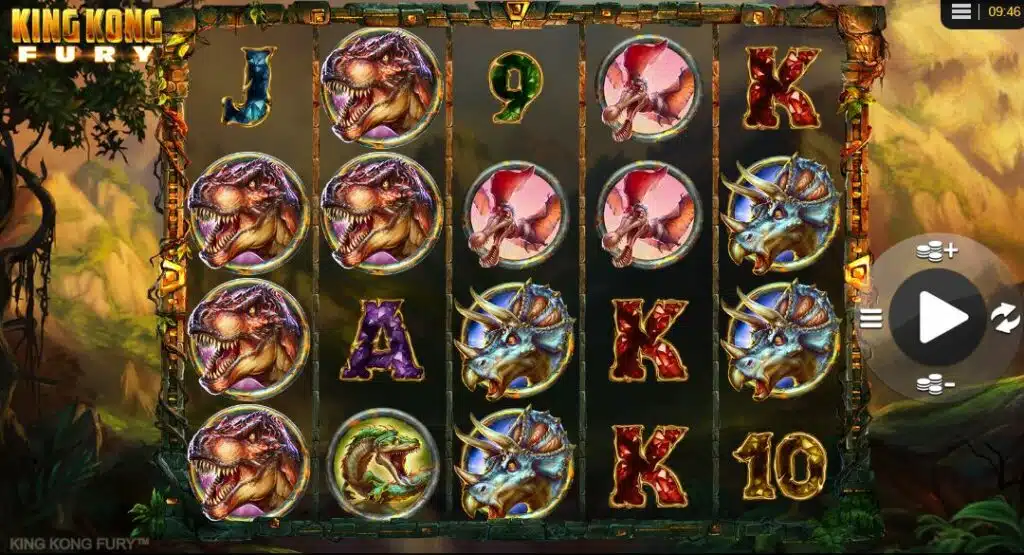 Besides its high RTP, this game of average volatility has 50 pay lines, five reels, and four rows.
The most exciting thing about this slots game is that the win potential is the same during the main game and the bonus round, 500 times the stake.
Mega Fortune – RTP of 96.4%
Mega Fortune is yet another remarkable high RTP slot from NetEnt that has its space in the hearts of many punters.
With an RTP of 96.4%, you are assured of regular wins to keep your excitement levels to the max if Lady Luck is on your side.
Having been around for several years, you can attest to the fact that Mega Fortune has managed to age well if the background music is anything to go by.
Overall, Mega Fortune deserves your attention.
Hotline 2 – RTP of 96.3%
Hotline 2, as you might have anticipated, is a follow-up slot that continues the story of two detectives in a popular TV series.
This game has an RTP of 96.3%, which means that losses are kept low, especially if you stick to a sensible strategy.
It is also worth noting that Hotline 2 is a medium-variance game, which implies that wins are easy to come by.
Medusa Megaways – RTP of 96.28%
Yet another NetEnt slot game on our list, Medusa Megaways is a high variance game.
As much as regular wins might be hard to come by, its high RTP of 96.28 means that wins are bound to be relatively big.
Using the Buy Pass, the RTP might increase to slightly over 97%.
Valley of the Gods – RTP of 96.2%
With an Ancient Egyptian theme, Valley of the Gods is unique in many respects. Looking at the numbers,
Valley of the Gods' RTP of 96.2% is quite impressive. Being moderately volatile, you are assured of average, yet frequent payouts.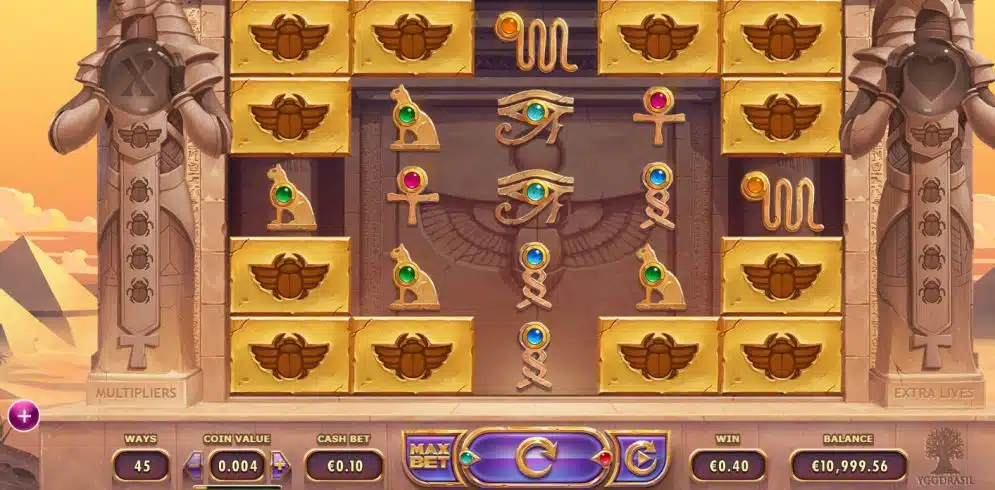 If you would want to win big, the 145,000-coins jackpot is undoubtedly remarkable.
Narcos 96.2%
Inspired by the works of the infamous Narco boss Pablo Escobar, Narcos is a medium volatility slots game. Thanks to NetEnt's ingenious graphics, the game lives to its ideal.
It offers an average RTP of 96.2% with 243 unique ways to win.
Being a game or medium variance, you can play it often with regular wins raining down. But if you are looking for the huge wins, Narcos might not be able to provide those.