A smart and innovative solution to making payments online is through Electronic Funds Transfer at Point of Sale or EFTPOS.
Customers can pay for online purchases using EFTPOS, which simply requires access to the online banking app.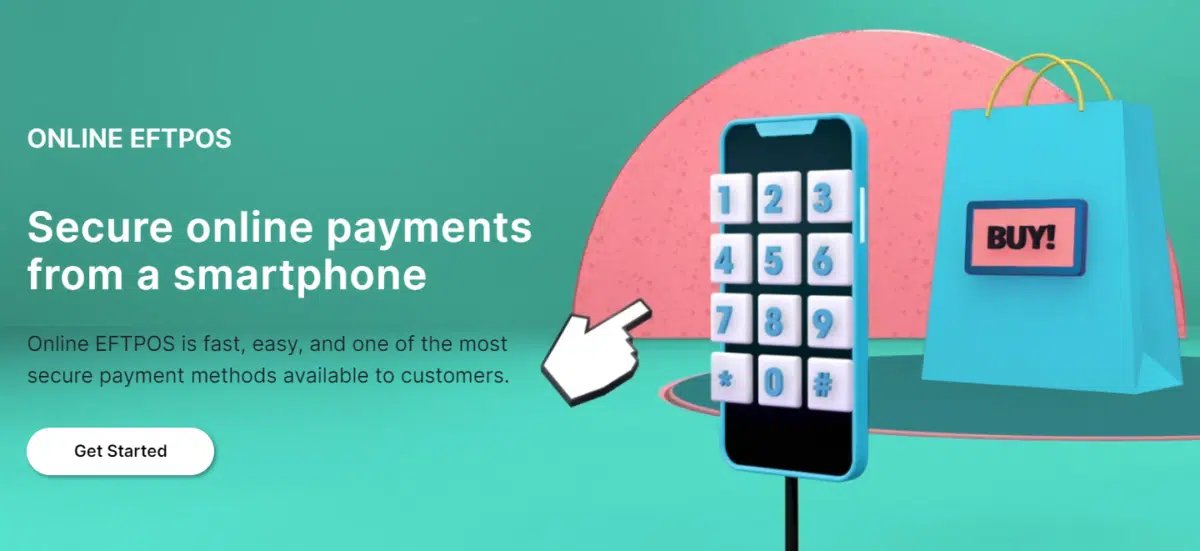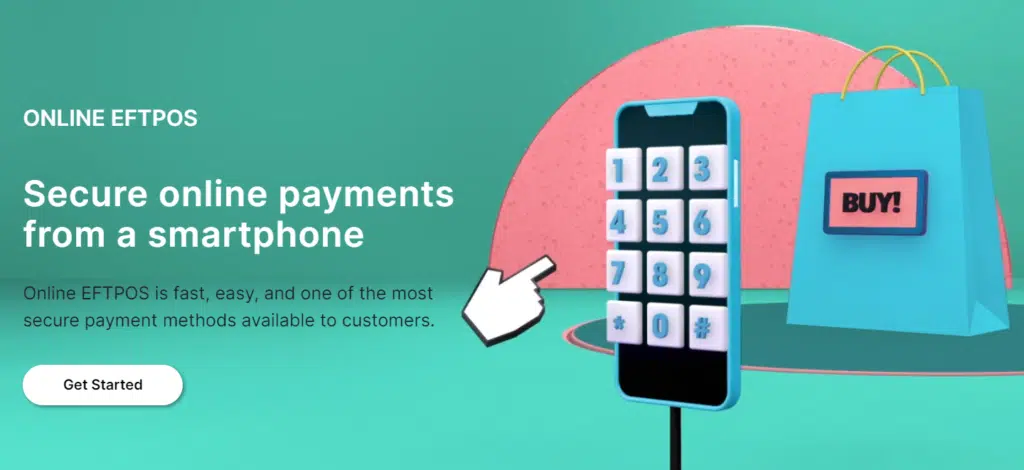 More importantly, this eliminates the need for businesses to handle sensitive cardholder data.
As a result, customers can send a payment request to their mobile banking app for a one-click approval by selecting online EFTPOS on the partner retailer's website and entering their mobile number.
EFTPOS payments are fast and without any problems. Furthermore, this approach has been widely used by Australians and New Zealanders. And it has proven to be quite effective.
How to use EFTPOS?
In order to pay with EFTPOS, customers first need to select the bank of their choice.

After that, customers need to enter their mobile numbers and approve a payment notification that pops up within the bank app. Hence, this process is very fast and easy.
For more info, go to www.paymark.co.nz/products/online-eftpos/
The different steps
Step One. Select Online EFTPOS as the payment method at the checkout stage of online shopping.
Step Two. Now, select the preferred bank.
Step Three. Make sure to enter a mobile number at this stage and submit.
Step Four. After receiving a notification in the mobile banking app, approve the payment. The transfer is now confirmed.
This payment method is available at the following banks in New Zealand.

ASB
BNZ
Westpac
The Co-operative Bank
What's needed?
To use EFTPOS, a customer needs to have a bank account to enable them to make payments seamlessly. Customers can also use their smartphones to make payments for convenience and simplicity.
Those who prefer using their credit or debit cards instead of cash can easily make payments via EFTPOS using their smartphone.
However, each payment has a cap of a total of $5,000 and is also subject to the bank's daily Westpac limit.
EFTPOS cards are exclusively intended for domestic use. Only businesses in New Zealand or Australia with the tools necessary to accept EFTPOS cards can accept them.
The only requirement is that businesses have an EFTPOS machine. Fortunately, setting up an EFTPOS machine is straightforward and quick.
What it works with and how it works
Firstly, customers need to download the relevant banking app of the preferred bank on the phone.
They can do this by going to Google Play if they use an Android or iTunes if they use an iOS device. Mobile users can transact anywhere and everywhere.
All they need to have is a secure internet connection.
The money used in an EFTPOS card comes from their bank account. EFTPOS cards can only be used at an EFTPOS terminal. They simply swipe using the magnetic stripe.
Furthermore, EFTPOS cards are very secure because they always require a PIN to complete any transactions.
PayPal
Customers can use PayPal to make real-time payments through EFTPOS. They can also make online transactions with their EFTPOS cards.
In addition to the current payment methods such as credit cards or direct debits, this is an option. Users can transact conveniently and securely online and via their mobile devices.
PayPal plays an important role in New Zealand and Australian online payments. EFTPOS is available as a payment choice in both these nations.
Top Paypal casinos where you can use EFTPOS
50 free spins

NO WAGER (Exclusive)

3000+ games

Payout: Max 24h

Best feature: Moneyback on every bet

NZD 2000

+200 Free Spins on Wolf Gold

2380+ games

Payout: Max 24h

Best feature: Unique jackpots

NZD 1000

+ 150 free spins

3000+ games

Payout: Max 24h

Best feature: Daily freespins!

Australia and New Zealand banks

In New Zealand, ASB, Westpac One, BNZ, and The Co-operative Bank have EFTPOS. These banks have apps either on the Google Play Store or the iTunes App Store.

EFTPOS has partnered with a number of banks in Australia. Fintechs such as Woolworths, Beem It, National Australia Bank, Commonwealth Bank, Coles, and Merchant Warrior support EFTPOS.

Australians and New Zealand consumers are experiencing digital innovation. Efficiency and security have improved with this system. EFTPOS specifically built a new QR code payment system in Australia.

This infrastructure aims to provide better experiences for consumers. It also offers merchants added security and loyalty no matter where they choose to shop.

Make deposits at online casinos

A move to allow gamblers access to EFTPOS across Australia has been made.

There have been some opposition as anti-gamblers believe it will increase addiction.

This enables gamblers to access cash through face-to-face EFTPOS transactions inside casinos.

EFTPOS is a method that gives players a choice other than using a credit or debit card to make a deposit.

Tab NZ is the first to offer online eftpos! For off shore casinos players can use Paypal to make deposits with online eftpos.

Members of EFTPOS list

The initial members of EFTPOS in Australia were the likes of Australia & New Zealand Banking Group, Cashcard, Citigroup, and Commonwealth Bank.

The members include retailers, banks, and fintechs. This has produced combined skills that solve local payment problems in brand-new ways.

A broad reach has been maintained across the country.

A wide card acceptance has also become prevalent. These collaborations are leading brands on new and exciting payment solutions.

These relationships between EFTPOS and fintechs are rapidly growing.

This is showing a brighter future for payments in both New Zealand and Australia.

FAQ

How secure is EFTPOS?

Payments are significantly safer thanks to this technology.

This is due to the fact that a unique digital identity is used in place of the card number.

Therefore, this is known as a payment token.

What are the advantages of EFTPOS?

EFTPOS gives its clients the option of paying with their own money.

They then do not have to rely on credit. It is very efficient, extremely safe and convenient.

This system has also resulted in low card fraud rates in New Zealand and Australia.

What if I lose my mobile phone?

Customers can easily turn off their mobile payments.

As a result, none of their physical cards will require cancellation.

Furthermore, both Apple and Android devices fall under this.