What is the Gambling Commission (UKGC=United Kingdom Gabmling Commission)? The Gambling Commission is the Government of Britain's executive non-departmental public body governing the conduct of gambling legislation and the control of gambling law in Great Britain.
Its mandate encompasses poker, gaming, bingo, casinos, slot machines, lotteries, and remote gambling.
The Commission grants gambling operators licenses, can levy fines and revoke licenses and is responsible for investigating and prosecuting illicit gambling. It is also responsible for educating national and local governments on matters pertaining to gambling.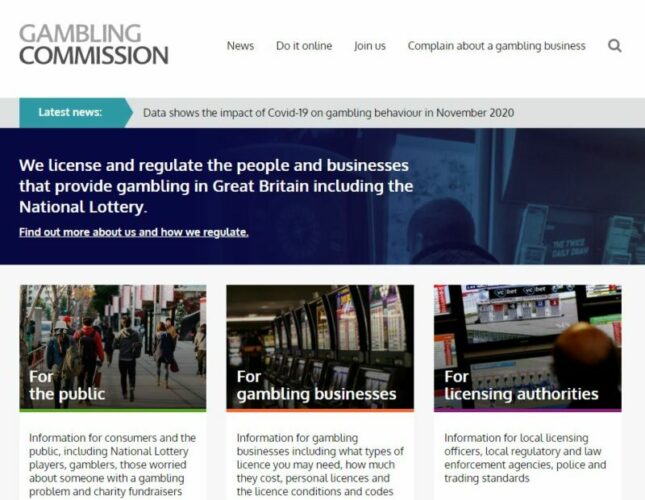 What countries are protected by a Gambling Commission License?
The Gambling Commission License is meant to govern all gambling practices in Great Britain. All businesses are required to obtain a remote license in order to advertise or accept players.
Best UKGC casinos
What does the Gambling Commission do?
In Great Britain, they offer licenses to operators and individuals who operate arcades, slot machines, betting, lotteries, bingo, remote gambling (online, telephone), casinos, and apps for gambling.
They oversee the National Lottery and are responsible for issuing the license to administer it.
In their rules book, the Licensing Specifications and Codes of Conduct, they set standards for such licensees and carry out tests to ensure that licensees meet requirements.
They take steps where they find operators and persons who do not conform to their laws and regulations.
They use their administrative authority to take enforcement action against licensees where they notice shortcomings, and you can learn more about this action on their news sites.
How am I protected by their license?
Increasing their centered and persistent program to ensure that gaming firms respect public protection, conform to the laws, and where they don't, take firm action.
The implementation of new advertisement rules means that, through financial fines, suspensions, and settlements, all casino operators that violate consumer laws will now face stricter action.
Stop credit card gaming to make people safer when playing games by not encouraging them to bet with money they don't have.
Introducing stricter identification tests for age and identity for online gambling firms to keep users safe from gambling harm.
Making much-needed changes to gambling firms' customer engagement protocols that guarantee that they reach in and ask the right questions at the right time.
Requiring all gaming firms to sign up for an online self-exclusion program, GAMSTOP, which offers users an option for a period of at least six months to exempt themselves from all online gambling.
Implementing stricter steps to protect consumers who were playing online during the Covid-19 lockdown, including avoiding reverse withdrawals, not giving incentives to customers showing signs of harm, and enhancing customer engagement online.
The Global Plan to Eliminate Gambling Harms is being actively launched across England, Scotland and Wales. The policy drives and coordinates work to have a lasting effect on the reduction of gambling damage.
Necessitating all gambling firms to use only alternate suppliers of dispute resolution that conform to the UKGC's tough requirements.
Involving individuals who have suffered gambling damage and can therefore help educate and mold their work better.
Working with industry to enforce new regulations related to so-called VIP networks. The results of the continuing consultation will provide new regulatory choices, as will a game design consultation to make gaming less addictive.
Working with Twitter to develop and issue detailed guidelines to help customers reduce the amount of information they see relevant to gambling.
How do I find online casinos with Gambling Commission license?
By scrolling down to the bottom of the casino homepage and checking for the appropriate logos, you can see which authorities have approved a certain casino.
But, even for the smaller casinos, players do need to be careful, as anybody can put a logo on their website to add any legitimacy when none exists.
Where can I see all Gambling Commission companies?
The companies registered under the Gambling Commission can be seen from the official website of the Gambling Commission via the URL: www.gov.uk, where detailed reports are given for all the registered companies governed by the Commission.
Where can I leave complaints?
Various procedures should be taken if suspicious acts of a business offering online gambling activities are noted. A well-laid template is outlined on the Gambling Commission website that shows protocol procedures that should be taken when making a complaint.
About Gambling Commission address, etc
Gambling firms must supply you with the following details when you open a new account on a betting platform or app:
Registered status of the firm
Your account
Fees for accounts
How your capital is safeguarded
Free and incentive deals
Terms and conditions
The business owning the betting app or website must have a license from the Gambling Commission. In the footer of the website or software, to verify whether a firm is authorized, look for the following wording: (Business Name) is authorized and regulated by the Gambling Commission in Great Britain under the account number (123456).
The Gambling Commission's list of obligations entails work to ensure that licensees operate in compliance with the conditions implemented by the 2005 Gambling Act and other relevant laws and standards.
The Commission has the right to visit and investigate the financial practices of its licensees. Specialists from the Gambling Commission may, as a result of this study, issue recommendations for amendments.
Apart from those recommendations, it is possible to set or withdraw supplementary license requirements. In such circumstances, the Commission can take measures to remedy or discourage such misconduct.
The Commission is allowed, in addition to monitoring the actions of the licensed operators, to take disciplinary action against those licensees that infringe the rules in any way.
The spectrum of steps that will need to be taken ranges from issuing a notice to placing a fine on those who break the terms of the license. The license can be revoked in cases where further investigation is required.
The Gambling Commission's intelligence department gathers reports on criminal activity related to its sector and performs preliminary inquiries in order to provide an image of the situation and notify senior management. In situations where suspicious betting or gaming practices are identified, they also cooperate with other agencies and the police.
For not stopping the proliferation of Fixed Odds betting terminals on the high street, the Gambling Commission has come under pressure. Their dissemination is related to the transition from the Gambling Commission to local councils of the responsibility for planning permission for bookmakers.
The official Gambling Commission website has templates to help solve queries with ease before deciding to directly contact the Commission.
A detailed address line is also provided in case the templates do not accurately answer your question, along with an email address: communication@gamblingcommission.gov.uk.