A completely new way of playing with real money is emerging at the best online casinos thanks to game developers such as Evoplay.
This new game-play is a third-person shooter that works like slot machines but is played by you as the player.
You can either rely on the computer and just click the "Spin" button and hope you pass the next level or you can take control and shoot yourself.
The Star Guardians game launched in 2021 by Evoplay is the perfect example of this kind of casino game.
You can see more info about the game and read our full review via the link below.
How does it work?
When you enter the game, you will see an icon at the top left that looks like a game controller.
Click on it to take control of the game. Now use the keyboard W,A,S,D keys to move and the mouse to shoot.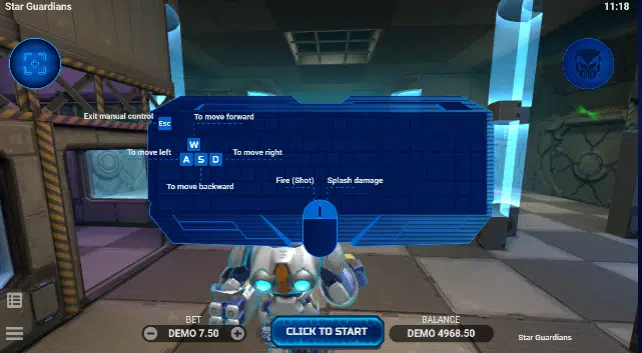 Every time you shoot an alien, you see if there was a hidden prize and how big it is. Just like in online slots, in other words.
In Star Guardian in particular, you have low high volatility, so this means that you get many game rounds with small wins as well as some bigger wins but fewer winning combinations.
Where are these casino games played?
The best game developer on the market today for third person shooter games in the casino industry is Evoplay. A well-known company that offers its casino games at many safe online casinos.
On the page about Evoplay here you will find our latest slots reviews, more info about the company and the best casinos with their games in Canada.
Email form

Ukraine, Klovs'kyi descent, 7А