If you want to play lottery games online in New Zealand, but you don't know where to start, you have come to the right place. This lotto online NZ guide will provide you with a comprehensive introduction.
From playing the national lotto online to enjoying an instant game or two at an online casino to playing international lotteries, we'll show you how to select the best lotto sites to play on.
We'll take a look at the different ways Kiwis can buy lotto tickets online. We will also give you some hints and tips to maximize your chances as well as tips on how to play responsibly.
In this guide, you will find a whole range of useful information that will come in handy for your future online lotto play. Without further ado, let's get started!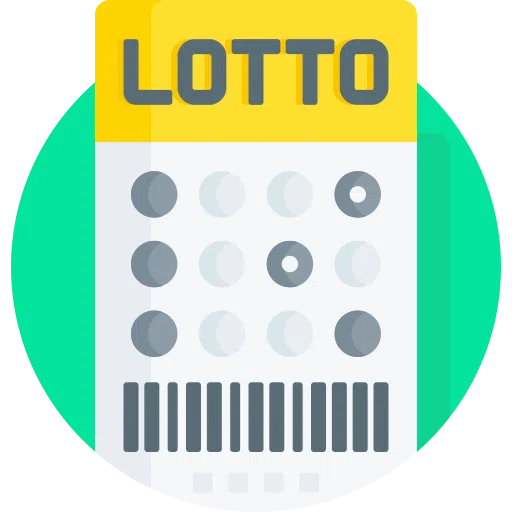 Best online lotto sites NZ
New Zealand's best online lotto operators offers lottery games in a live environment.
2-for-1-tickets

for USA Powerball

12 games

Payout: Up to 5 days

Best feature: World's biggest jackpots

NZD 1000

+ 100 free spins on Sweet Bonanza

5000+ games

Payout: Up to 24h

Best feature: Live lottery

NZD 3000

+ 600 Free Spins on Push Gaming Slots

2380+ games

Payout: Max 24h

Best feature: Unique jackpots

NZD 1200

+5 no deposit spins

4200+ games

Payout: Max 24h

Best feature: Support 24/7

700+ games

Daily instant win prizes

Selection of exclusive games

100% cashback

on Powerball

45+ games

World's biggest lottery

Official lottery tickets

NZD 1600

+ 300 free spins

1200+ games

Payout: Max 24h

Best feature: Newest casino 2023

Latest lotto news

What is a lottery?

Lotteries have been popular the world over for centuries. A lottery is defined as a situation whose outcome is defined by chance. In gaming, lotteries are number-based games.

There's a pool of numbers, from 1 to 50, for example, and players buy tickets with a fixed set of those numbers, usually 6.

The winning ticket is the one whose numbers match a random draw of 6 numbers from that main pool.

Lotteries like this have been around for centuries. It is even said that the Great Wall of China was built using money that was raised from lotteries!

Lottery games

One of the oldest lotteries that still runs today is the Portuguese Lotaria Nacional Santa Casa da Misericordia de Lisboa, which was first played in 1783.

Nowadays it is even easier to join in as you can play lotto online.

The principle is still the same, whether you buy paper tickets from a store or virtual tickets online.

You select a set of numbers and wait for the lottery draw. Depending on the game, there may be different winning tiers.

Usually matching the full set of numbers on your ticket wins the jackpot, but smaller prizes are awarded for matching fewer numbers on your ticket.

How many numbers make a win?

Generally in New Zealand, if you want to win at lotto in New Zealand you will need to pick 6 numbers running from 1 to 40.

There are different prizes to be won depending on how many numbers you match. If you want to score the top prize, then you will need to match all six of the numbers on just one line.

As you match fewer numbers, the amount you will win decreases, with matching just two numbers the lowest prize available.

Depending on the game though, these prizes will vary in size and you may need to match a larger minimum set of numbers in order to claim any type of prize.

For instance, the NZ Powerball does require at least 4 balls to be matched in order to claim any type of prize.

Where to find lotto results

One of the most important things you will need to consider when playing lotto NZ is where to find out the winning numbers.

If you're playing any one of the official New Zealand lotteries you will need to know this in order to claim any prize you might score.

What's really great is that in New Zealand, the major lotto draw is always broadcast live every Saturday at about 8pm and Wednesdays at 8.20pm.

100% cashback

on Powerball

45+ games

World's biggest lottery

Official lottery tickets

All you need to do is tune in to watch it, but if you're busy there's a repeat available via on-demand.

Of course you may not even have access to a TV as the My Lotto site also has the results. These results tend to go live at about 9.15pm on the days when the lotto is drawn.

However, what's even easier is that if you do buy a ticket through this site, or either of the other main NZ sits, you will likely get the winning numbers emailed to you.

This is even more likely if you have got winning numbers as the website will simply send you an email to notify you.

If you've bought a ticket in a store or via the Lotto App, you can check in the store or via the App too.

Live lotto NZ draws

On the online lotto sites that are available, you can find something called live lotto in a few.

This is an online lottery with real dealers who now pull out while you sit and play. Here you can of course see your results directly.

The National lottery games


Lotto games are very popular in New Zealand. For a start, there is a National Lottery that has three different games on offer.

These are the Lotto 6/40, the Power ball and the Strike games. Traditionally paper tickets would be bought in shops but with advances in technology that has all changed.

So let's look at how to buy lotto online and the advantages of doing so.

Lotto 6/40 is played weekly and it's very easy to purchase lotto online. When the lottery is drawn, 6 numbers are picked out at random plus one extra bonus number.

To play, you simply need to choose any 6 numbers from 1 to 40 to create a line on your ticket. If your 6 numbers match the 6 numbers selected in the draw, you will win the top prize.

However, you can still win if you match fewer than 6 numbers as there are 7 prize divisions in total. Matching just 3 of your 6 numbers will see you win Division 7.

To play the Power ball, you add an extra number between 1 and 10 to your Lotto line. In the Strike game, you must choose your numbers so that they match the first 4 numbers drawn in Lotto 6/40.

How to play Lotto online

Playing Lotto 6/40 online is easy. Simply head over to the official mylotto.co.nz site. You will need to create an account and select your preferred payment method.

Online lotteries

The site is a one-stop-shop for all national lottery games. You can buy tickets, play other instant games and read the latest lottery news.

You also won't have to worry about checking your tickets as you will automatically be notified if you've won.

There are three ways to play lotto online NZ on this site. You can pick your own numbers using the number selector.

Each line costs 70 cents, and you must play a minimum of 4 lines costing NZ$2.80 in total.

If you want to add a Power ball number then each line plus bonus ball will cost you NZ$1.50. Adding a Strike line will cost another NZ$1.

An even quicker and easier method for buying lotto tickets online is to buy a "Dip". Here a random selection of numbers is chosen for you.

You can choose to buy a Lucky Dip ticket for the Lotto 6/40 only. Choose a Power Dip ticket to play the Power ball as well.

Or go all out on a Triple Dip ticket to play the Lotto, Power ball and Strike games!

How to Buy Lotto Tickets Online – Pros and cons

Pros

Complete security of your tickets
You can play anytime, anywhere
You will be notified if you win
Other Lottery games Kiwis can play

Cons

Whichever lotto game you play, the odds are usually against you.
You could spend more than you can afford

Apart from the three NZ National Lottery games that we have already mentioned there are a whole host of other lotteries that players from New Zealand can play online.

These include smaller, regional lotteries alongside multi-million dollar overseas games and instant win scratchcard type games found at online casino sites or in the Instant Kiwi section on mylotto.co.nz.

Of course, the most attractive games are those lotteries with the biggest payouts.

However, many of these are geographically restricted, meaning they only sell tickets to players who are registered within that country's borders.

But there are ways for New Zealand players to join in. They can use sites like Giantlottos, TheLotter and Lottoland.

As well as allowing you to play lotto online New Zealand these sites open the doors to some of the most lucrative international lotteries like the EuroMillions and USA Power ball.

This works because these sites act as proxy buyers. NZ players have to create and fund an account, much like you would at a casino site.

You can then buy tickets as an individual or as part of a syndicate for a single lottery game.

For even greater levels of excitement, players can choose to bundle play, when tickets for several lotteries, often in different countries, are bought in one bundle,

Instant win Lottery games

For an immediate thrill, players in NZ can also play a variety of instant lotto games.

With these, the games last just a few short minutes and you will then know instantly whether you have won or lost. Instant lotto games play out in much this same way as virtual and real-live lotto.

However, to play, you will need to find an online site offering these games and create an account.

Next choose a payment option, fund your player account, choose your game and start playing.

In the Instant Kiwi Instant Lotto game, for example, you can select your own numbers from 1-40 or hit the auto pick button.

Once your selection is complete a lottery draw animation appears.

Hitting Draw selects 6 numbers and a bonus number. Matching 3 wins you your stake back while matching 6 wins the NZ$20,000 jackpot.

When it comes to the jackpot size, instant lotto games have a fixed, much smaller top prize than the potential jackpots available on weekly live lottos.

Finally, many online casinos offer scratchcard games, some of which are lotto-like games.

You will need to scratch to reveal the winning numbers for that card, then scratch to reveal the numbers being played to see if they match.

Other Lottery games Kiwis can play

Apart from the three NZ National Lottery games that we have already mentioned there are a whole host of other lotteries that players from New Zealand can play online.

These include smaller, regional lotteries alongside multi-million dollar overseas games and instant win scratchcard type games found at online casino sites or in the Instant Kiwi section on MyLotto.

Of course, the most attractive games are those lotteries with the biggest payouts.

However, many of these are geographically restricted, meaning they only sell tickets to players who are registered within that country's borders. But there are ways for New Zealand players to join in.

They can use sites like Giantlottos, TheLotter and Lottoland. As well as allowing you to play lotto online New Zealand these sites open the doors to some of the most lucrative international lotteries like the EuroMillions and USA Powerball.

This works because these sites act as proxy buyers. NZ players have to create and fund an account, much like you would at a casino site.

You can then buy tickets as an individual or as part of a syndicate for a single lottery game. For even greater levels of excitement, players can choose to bundle play, when tickets for several lotteries, often in different countries, are bought in one bundle.

If you choose to play these overseas lotteries, then you'll also get your winnings in the same way as you would playing at any casino sites.

Once you have won, the winnings will be credited into your lotto account. This can then be converted to real money when you make a withdrawal to your bank account.

You will need to give the correct information alongside a detailed verification process if you choose to play at one of these lotto sites, especially if you want to transfer your money quickly and easily.

Lotto winners NZ

Lotto is a game of pure luck so winners can come from anywhere, as long as you've bought a ticket you're in with an equal chance at scoring the jackpot.

There have been a number of winners at NZ lottery games and each of these have had their own stories regarding this win.

From being unable to sleep to splurging on a much-desired item, winning the lotto has changed more than just a few lives.

Don't forget though, it's not just about getting the jackpot either. You can win large sums even on the smaller wins.

And lets not forget the communities that also benefit from these lottos even without even playing. When it comes to playing NZ lotto, this national lottery also helps out local communities and projects in need.

In fact, the Lotto profits all go into this support currently having supported more than 3000 different causes.

In addition to this, if you are a winner, you're also encouraged to give back.

It can be in a number of different ways such as simply donating to charity, funding an education or even paying off mortgages for someone in need.

At the end of the day, more than one person can be a winner at lotto in NZ.

Top tips for online Lotto

Playing lotto online is exciting and offers the chance to win life-changing jackpots. While playing lotto is a luck-based game, there are a number of points you can consider that might help you be more successful when you play. We've outlined some of the top tips right here:

Always play responsibly
Set a budget for buying lottery tickets and stick to it
Choose games that have a better chance of winning – look for the probability of a win and the win ratios given on any game
Remember, you're more likely to match 3 numbers for a small prize than 6 for the top jackpot
Relax and have fun when playing

If you remember these tips then you're going to have a fun time. You will also not go over budget which can cause issues for you down the line.

By being responsible in your play, you will be able to enjoy a longer time playing and even enjoy those smaller wins as they come around.

Choosing where to play Lotto

There are many sites available for NZ players who want to play lotto games. However, players should be careful to avoid playing at a fraudulent lotto site.

To play the National Lottery games, head to mylotto.co.nz. To play the lottery from overseas make sure that the site you choose is properly licensed and uses the appropriate encryption tools, such as SSL protocols, to protect your sensitive information.

Here are some key things to think about when choosing which lotto site to join:

Is the site licensed by a reputable governing body
Does the site offer 24/7 support
Are there clear terms and conditions in place
Does the site offer a wide range of lotto options
What are the payment methods and processing speeds available

You can choose to look for the best sites to play lotto online NZ yourself, using these pointers to help you on your way. Alternatively, you can choose a site based on our expert judgment.

We have a full team of lotto experts who have researched and vetted all the best lotto sites out there. We've done the work so that you don't have to! You can check out the full list of top lotto online New Zealand sites right here.

Lotto Online NZ Apps

In this current era, more and more people are choosing to play games and lotto via their mobile phones. With this in mind, you will need to know how to buy lotto tickets online via a mobile site.

Thankfully, the lotto industry is right up there with you and has made it very easy for you to grab any lotto tickets you want via your mobile device.

Lotto app

There are actually a number of different ways you can buy lotto tickets. For starters, if you want to play the NZ lotto on-the-go, then your best choice is to download the official Lotto NZ app.

This gives you access to your Lotto account and it lets you buy tickets by creating subscriptions.

You can even watch some virtual lottery draws and withdraw your winnings. Other apps are available that allow you to play Online Kiwi games or check your tickets to see if you've won!

Remember though, you can only create a single account on the app, but you can buy a number of different lotto subscriptions.

There are a couple of other NZ lotto apps that offer similar features including being able to receive jackpot reminders direct to your phone and the ability to withdraw funds speedily.

Some of these apps such as the New Zealand Lotto Results or Lottery HUB apps offer this and more.

Most online sites with lotto's will have an app in place, even those that are based overseas and offering some of the bigger global lottery options. However, some sites may not actually have a dedicated mobile app in place.

If that's the case, there's no reason to worry because most online lotto sites will have made sure that their sites are fully mobile optimized.

This means that even if there's no app you can still get online to buy tickets.

These sites will have a corresponding browser version so that you can log in to your account via either method and be able to buy tickets or check numbers whenever and wherever you want.

Similar to choosing a lotto site though, make sure that you choose a reputable mobile lotto site.

Our team of experts has done a lot of searching and you can find the best mobile lotto sites right here.

Related tips:

Lotto FAQ

Is online Lotto legal in New Zealand?

Yes, online gambling is legal in New Zealand. What's more there are many online gambling sites that allow players from NZ to take part in lotto games.

What is the minimum age for playing online Lotto in New Zealand?

In New Zealand, players can have access to online gambling sites and can play real money lotto games provided that they are at least 18 years old.

What lotto games can I play in NZ?

Lotto 6/40 is the popular national lottery game. Kiwis can also play the Powerball game for a chance at an even bigger jackpot, or the Strike game. You can also access international lotteries and Instant win games online.

How do I buy lotto tickets?

These days it is easy to buy lotto tickets online. Just create and fund your account on any properly licensed lottery site and choose your numbers or buy a lucky dip ticket.

Can I play the EuroMillions from NZ?

Yes. There are sites where you can buy tickets to many international lotteries. The site acts as your proxy and keeps the tickets safely, sharing out any wins after the draw.

Can I win the lottery?

Lotteries are games of chance. There is never any guarantee that you will win. Lotto 6/40 has better odds than other National lotteries because the pool is only 40 numbers. However, you should always play responsibly and never wager more than you can afford.

How long do i have to claim my lottery ticket?

In New Zealand you have 12 months to claim your lottery ticket.

How long does it take to get my winnings paid out?

It can take up to 24 hours before your winnings reach your ewallet like Neteller or PayPal but if you choose to get your winnings throw a bank transfer to your bank account then it can take up to 5 working days.

However, keep in mind that this is after your winnings are approved. How long it takes depends on which lottery you have played as they are all from different parts of the world with different rules and time limits.

When you play online via sites such as TheLotter, you will find more information about this for each game.

Sources: