The instant win games are intended to provide the players with the outstanding odds as well as high prizes like other casino games but in a fraction of the time.
If you prefer pure gaming to a social or emotional encounter, quick win goods at casinos online may be precisely what you're looking for.
Instant win games are basic games that are often in the form of scratchcards. A win is guaranteed on every game!
Players choose their stake before scratching or revealing symbols to discover whether they have won. Prizes are awarded for matching a certain amount of symbols.
The kind of bet varies each casino, which determines the minimum and maximum stake amount depending on its responsibility. Winnings are often determined by the game provider.
Game example:
Below we show examples of two games and how easy it is to play them.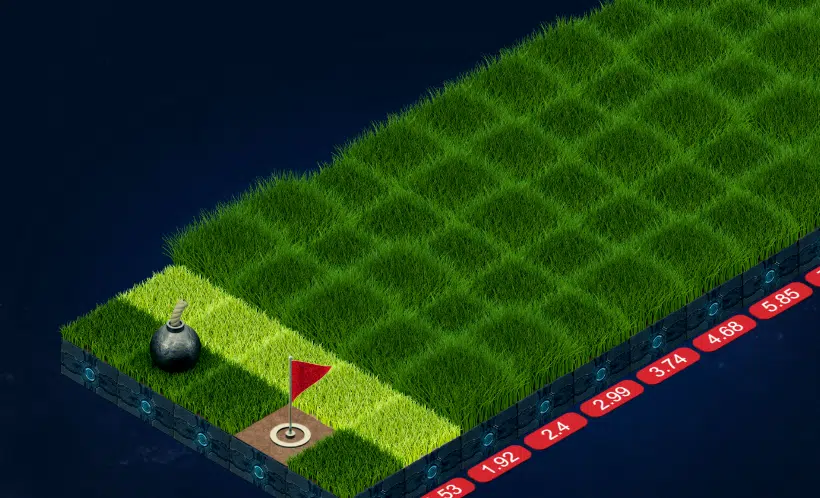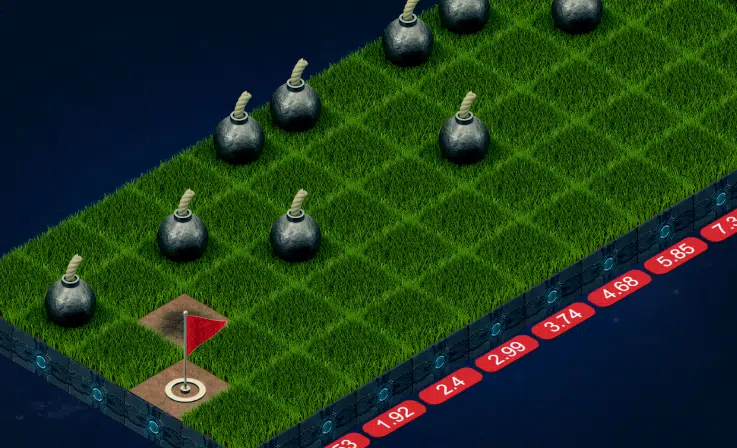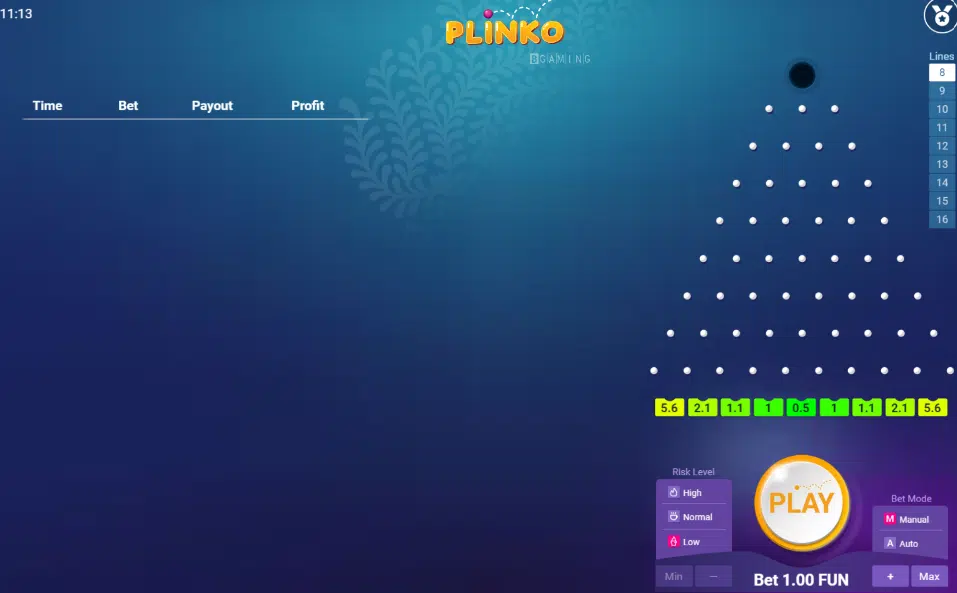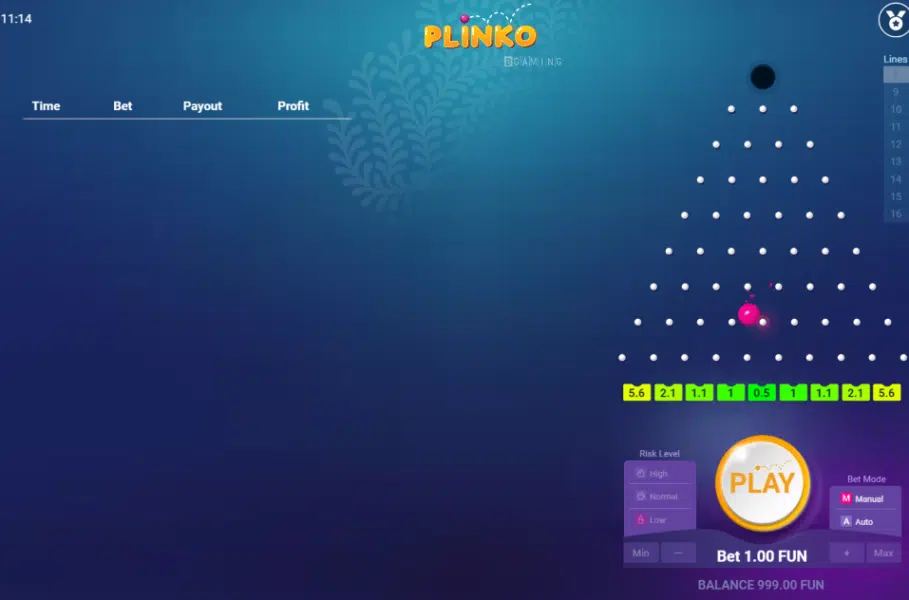 Who invented them?
Some of the instant game providers include household names like Bgaming, Spearhead, Spribe, Hacksaw, Crazytooth, Pragmaticplay and 1×2 Gaming.
Casinos with Instant win games
The following online casinos not only offer all of these Instant win games but also more, and in addition they have put a lot of focus on these by making them clearly visible from their main menu.
6000 games

Payout: 2-3 days

Best feature: No wager cashback

18+ | Welcome bonus wager req 40x | Weekly Bitcoin bonus wager 0x | Min depsoit to clai the welcome bonus is NZ$30 | Terms and Conditions Apply

5000+ games

Showing highest paying games

Lots of slots games

NZ$ 3000

+ 350 free spins

6000+ games

Customer support: 24/7

Very structured and easy to navigate

300+ games

Instantly VIP rewards

Special promotions on a weekly basis

Most popular instant win games

Plinko & the Plinko XY

This is a BGaming online slot with features such as risk level, autoplay, line choose, and provability. This slot is based on a famous TV game and offers variable volatility as well as an RTP of 98%.

Plinko, which originated as a pricing game on the game show The Price is Right, is a pure chance game in which pegs on the board cause Plinko chips to bounce about at random.

This gameplay is mirrored here. Instead of chips, a pink ball will be dropped from the top of the Plinko pyramid to a number of slots at the bottom with varying rewards ranging from low in the centre to high on the outside borders.

Plinko XY, like other BGaming games, is a legal game from a trustworthy licensed operator, and all you need to win large is a little or a lot of luck! With a confirmed RTP of 99%, you know that Plinko XY is a competitive game that can be won.

Spaceman

This is a new Pragmatic Play casino slot that takes us on a fascinating gaming experience in deep space. The player's goal is to pay out before the game crashes.

The bigger the multiplier of your stake, the farther the spaceman manages to fly, allowing the player to participate in a highly profitable flight where one may earn up to 5000X the bet during a round.

Astroboomers

The online slot Astroboomers from Spearhead features an interactive space concept and an unconventional gameplay style. The return to player rate is 97%, and the volatility level varies based on the decisions made by the players.

Don't bother searching for the typical grids and reels, since this slot does things in a unique manner. Ultimately, your aim is to collect as many credits as possible while riding a rocket towards space.

This slot provides players far more power to influence their prospective profits, or at least attempt!

ScratchDice

Bgaming's Scratch Dice is a luck-based instant game. This game, a hybrid of dice and instant lottery, was created to provide elegance and simplicity to the gambling experience.

There are scratch zone and dice symbols on the lottery tickets. To expose the dice, clear the scratch zone.

A combination of three similar symbols results in immediate prizes, while a subsequent set of symbols (1-2-3 to 4-5-6) is known as Street and unlocks a Golden Ticket.

In the event of a successful combination, this unique one adds bigger multipliers.

Minesweeper

This is yet another BGAMING online gambling game. This game is extremely similar to the popular computer game "Minecraft."

The game's rules are simple: get to the other side of the playing area without stepping on a mine.

Your profits will grow with each safe move you make. Discover your winning strategy and win 1,150 more bets. The playing field size may be adjusted from 2 * 3 to 6 * 15.

Based on player strategy, the potential return to player for this game ranges from 97.8% to 98.4%.

Aviator

Spribe's Aviator game is a very unusual online gambling idea that will provide certain players with a novel experience.

The primary concept is that the aircraft will take off. You must place your bets and then cancel them before the aircraft takes off. This is due to a rising multiplier as the aircraft continues to fly.

As a result, you must pay out the money before the aircraft vanishes. Spribe's Aviator has a 97% RTP and was published on November 30, 2019.

Head&Tails

The Heads and Tails game is a basic coin flip based on a game that might be centuries old.

The Bitcoin symbol represents the coin's Heads side, while the Tails looks like an ASIC chip.

Bet amounts may be preset in the settings, so the screen is kept clean and button-free, except for the "Heads" bet button on the left and the "Tails" bet button on the right.

Fashion Highlife

The FashionTV Highlife dazzles over five reels and 1,280 chances to win, culminating in a full reel wild to finish the show.

Take additional wilds and a sticky win multiplier into a free spins bonus with the nudging re-spin feature for prizes of up to 20,800x your stake.

The "FashionTV Grand Highlife" scratchcard was created in partnership with the world-renowned FashionTV brand.

Players who appreciate both online and offline scratchcards will enjoy this game. The players must find three matching reward symbols.

FAQ

Are the scratchcards worth playing?

Without a doubt! Instant scratchcards are simple to play, available in a variety of themes, and have a high payout potential for a minimal investment.

Furthermore, they function very well on smartphones and tablets, allowing you to experience the rush of excitement they bring regardless of where you are or what you are doing.

How likely are you to win a scratchcard?

The odds of winning a scratchcard vary depending on the game and are calculated by the return to player percentage.

This is the average percentage of a game's total stake returned to participants in wins. The RTP of most scratchcards is between 95% and 97%.

How can I win in instant games?

There is a win every time you play a game. However sometimes you win more then you bet and sometimes you win less.