As technology continues to improve, virtual reality has recently entered the online gaming world, and it's already a blasting success.
Gamblers have the chance to explore a completely new way to play and have fun with their favourite online entertainment.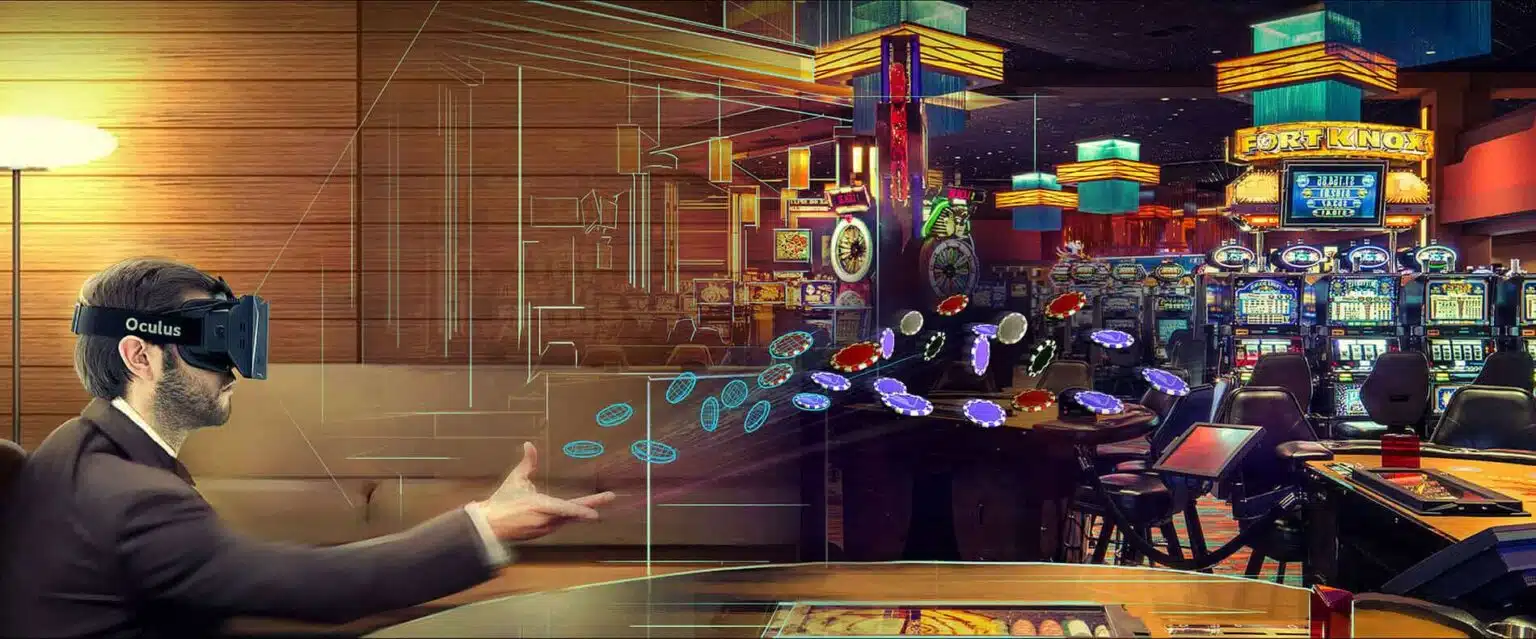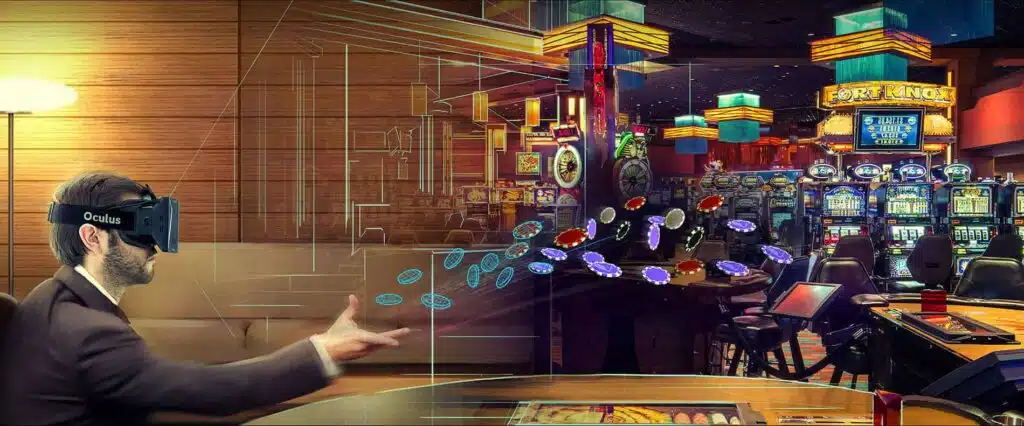 It is expected that virtual reality (VR) will have a significant impact on the online gaming industry.
After all, this technology has already been successful in other fields, such as immersive video games, different types of software (such as simulators) and applied sciences.
Best VR casino online
1000+ games

Offers sports, casino & live casino

Customer support: 24/7

What is a VR casino?

Top online casinos currently offer games that are designed in 2D or even 3D.

Although those games are developed to grant a satisfying and entertaining gaming experience, casinos that will implement VR technology will certainly be a step ahead in terms of user engagement.

VR casinos have the power to give to the gambler a truly immersive adventure.

Imagine what it is like to walk into a real-life casino: that's exactly what the player will experience.

Many traditional online platforms have implemented state-of-the-art live casinos, where gamblers are connected with a casino and can interact in real-time with the dealer and the other players.

VR will go even further, as the player will not only watch the casino on his/her screen but will be "immersed" in another reality. The user will be able to interact with the games exactly as it would happen in real life.

What is needed to play?

First of all, the casino platform has to be developed to support VR gaming. In order to achieve such results, casinos will have to add VR capabilities.

Even if the VR online gaming industry is still developing, there are already some casinos that are dedicated to this new type of entertainment.

All you need to have is a stable internet connection and a special VR headset, which is sometimes referred to as Oculus, the most famous brand on the market.

The main features of a VR headset are separate stereoscopic vision, surround sound, a microphone and sensors that detect movement.

Some of these headsets have also a set of commands, such as the buttons that are present on a gaming controller.

VR technology is becoming more and more affordable. That's why it won't be hard, even with a limited budget, to find a VR headset that can guarantee an excellent performance.

---

VR casino games

With VR online casinos, players will be able to access their favourite games without leaving the comfort of their homes.

At the moment, VR casinos are still growing and expanding their offer. Nevertheless, there are already many interesting options for people who have a passion for gambling online.

Not only there is the chance to play slots and to sit at tables to play poker, blackjack or roulette games. VR allows an interaction level that, just a few years ago, it would have been considered as though it was pure science fiction.

Some platforms allow for sitting in the lounge and chatting with the other players or moving around the casino to check the games and the tables.

Other casinos are implementing the "illusion" of lighting up a cigarette while playing, which is definitely a healthier option than smoking for real!

Updates:

VR casino creators and providers

As for every development in a technology-related field, VR casinos have attracted many investors around the world who, in collaboration with software and hardware providers are starting to put on the market some interesting platforms.

For example, Slots Million is the new, exciting creature developed by Lucky VR. Set in a futuristic skyscraper scenery, this platform will allow the player to "travel" to an amazing slots casino, full of entertaining gaming options.

Table game lovers will be thrilled to try out a platform dedicated to poker. Called Casino VR Poker, it is still under development for gear compatibility issues, but it can already offer hours of pure entertainment.

Another interesting VR casino gamer provider is called Mr Green and currently features roulette and blackjack games.

FAQ

Do I need a specific computer to play at VR casinos?

Not necessarily. Although a gaming PC is certainly best for VR applications, you can ask for professional advice and maybe upgrade some parts of your current PC, such as the graphics card.

Can I win real money at VR casinos?

Although there are some platforms meant for entertainment only, there is already the option to win real money, even if, at the moment, it is still limited. Considered how fast VR is entering the online casino market, it's very likely that the chances to play and win real money will multiply in the near future.

Can I play VR games on a mobile device?

Yes. For example, MR Green has developed a platform that is available for mobile devices only.

Are there some system requirements or particular gear needed to play VR games?

Before signing up on a VR casino site, you should check the system requirements (usually at least Windows 7 or 8) and the type of headset that is compatible with the games.