Twin casino, which was launched in 2020 and became a big favorite among players from New Zealand, has decided to change the brand completely. From twin to Oddsring!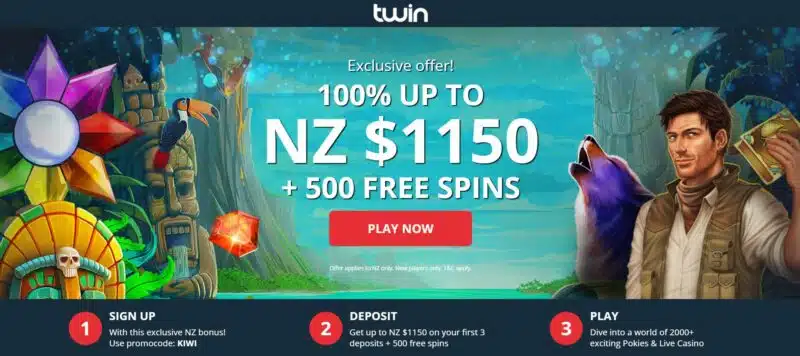 Excerpt from Twin's email
Dear Partners,
Hope this email finds you well.

As you know our industry is always evolving and as operators we need to continuously mould and evolve in order to continuously be competitive. For this reason, we have some news on our latest developments on Twin Casino. The existing Twin (Online Casino) will now be called Oddsring, and with this change coming in place, we would require your help with the following:

Best Regards
Oddsring Affiliate Team
Will Twin disappearing from New Zealand casinos?
Yes, Twin casino is already removed from our casino lists so you can no longer visit Twin through us. But the casino is still active, so you who have an account can of course visit twin casino and continue playing as usual. Soon the Twin platform will change to Oddsring and you as a customer will also then be able to continue playing with your Twin account as usual.
Odds ring?
At the moment we unfortunately have no more information about the new brand Oddsring, but judging by the name, NZ is not their main market and therefore will probably not be a fire that is seen here in New Zealand casinos.
Better options
Instead, we recommend better choices for Kiwis. Here are some examples of top brands that are guaranteed to offer a better casino experience than Twin Casino for Kiwis.