Pragmatic Play's Sweet Bonanza is a fun and surprising game to play. It's one of the most well-known slots ever made.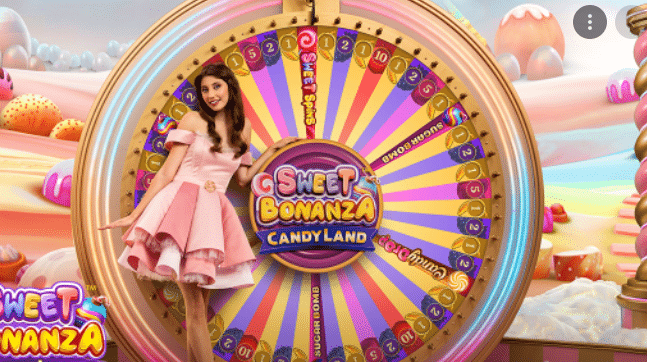 The brand has created a slew of fantastic games based on the player-favorite candy game.
The creators have moved away from the traditional slots genre and towards a live wheel of fortune casino game.
Apart from the fortune wheel, Sweet Bonanza CandyLand has two different bonus games for players to enjoy.
A Multiplier feature is also available and a stunning maximum payment of €500,000.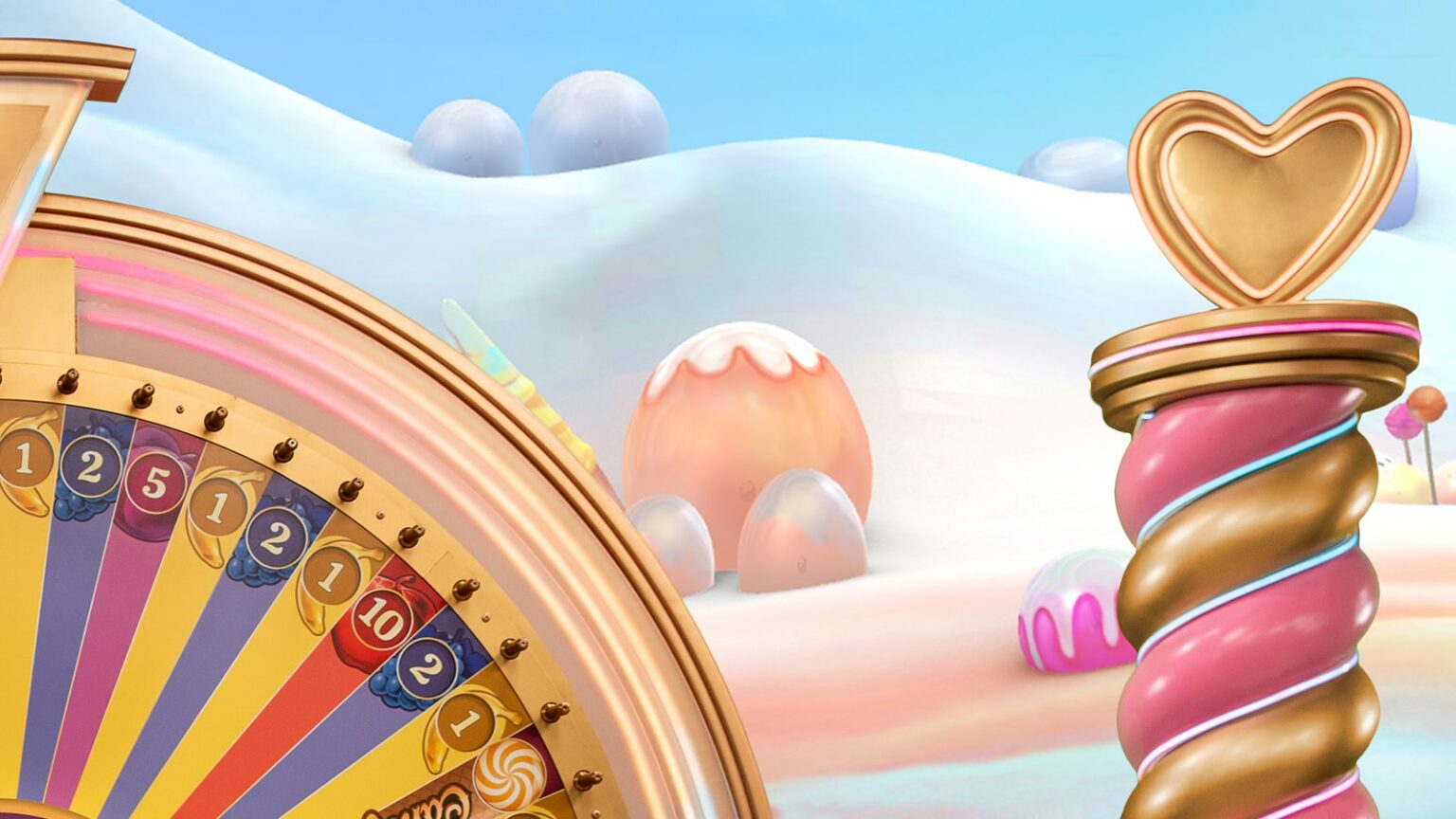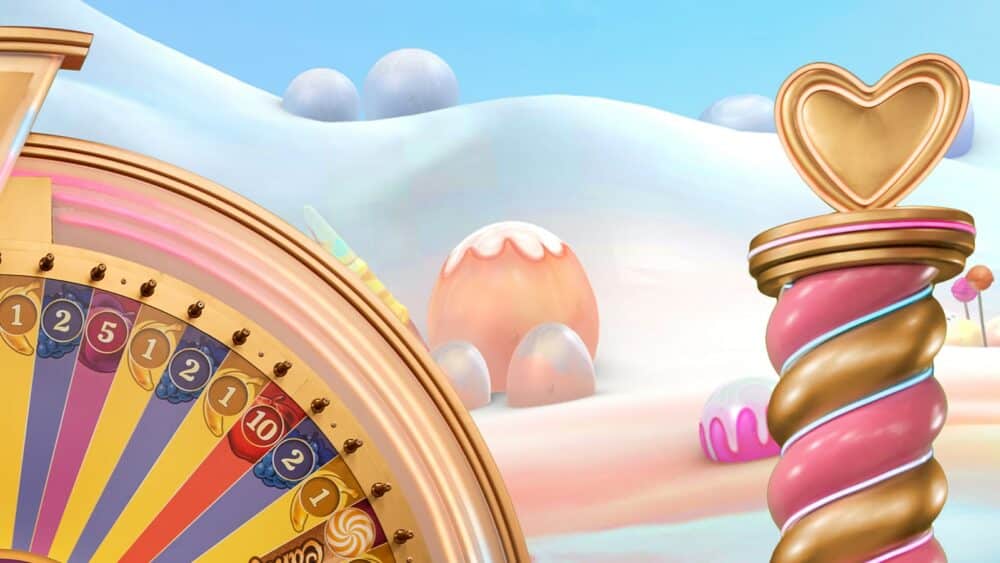 The game theme
Sweet Bonanza CandyLand is a fantastic blend of classic Money Wheels, which are immensely popular in land-based casinos, with the Sweet Bonanza theme from Pragmatic Play.
It also includes two interesting Bonus games: Sweet Spins and Candy Drop, which are explained in greater detail below.
This is a fun-filled live casino game of chance with distinctive special elements that will appeal to both casino players and slot enthusiasts.
It has the essence of a TV game show blended with a video game and gives players a genuinely immersive experience, thanks to the engaging hosts.
Experience with mobile software
The Sweet Bonanza slot machine looks and feels like a classic mobile gameplay, and it will undoubtedly bring back memories of a specific legendary game that swept the internet a few years back.
It comes to life on the smaller screens, with high-resolution displays and the addition of headphones amplifying the sounds and sights.
Everything is easy to navigate and control because the menus are concise and created with touchscreen devices in mind. Although players play the game on a computer, it is best enjoyed on a mobile device.
How to play Sweet Bonanza Candy Land
If you've ever played the online slot on which Sweet Bonanza CandyLand is based, you'll recognize the background.
Pragmatic Play clearly devoted a lot of time and attention to reproducing the slot's background and overall look.
Players get eighteen seconds to make their wagers at the start of each round. During that period, you can bet on four numbers plus two bonus games.
One, two, five, and ten are the four numbers. When you win, you get a monetary prize. Sweet Spins and Candy Drop are the two bonus features on which you can wager.
Both bonuses will only be activated if the wheel lands on them, and you bet on them beforehand.
The round commences whenever the timer runs out. Make every effort to finish all of your wagers before it happens.
The host spins the lucky wheel next. At some point, the wheel will come to a halt.
You'll get the proper prize or bonus according to where the arrow lands.
The wagering time for the next round begins after that, and the game continues from there.
Bonus features
In the Sweet Bonanza CandyLand online slot, there are two separate bonus games that match the special sections on the Sweet Bonanza Wheel.
A player gets a bonus game if he or she bets on each of the features and the pointer pauses at the wagered segment.
Drop bonus
After selecting one of the three candies, players will be taken to a pachinko bonus game.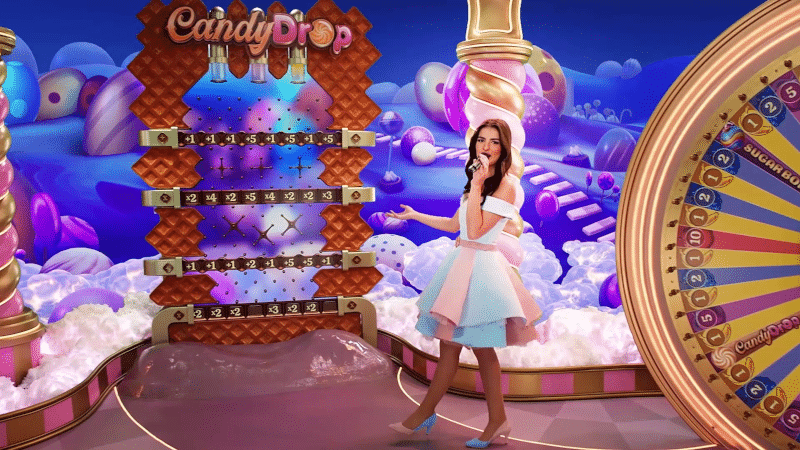 The dealer then drops the ball to collect multiplier values, which are then added together and handed out as the additional payout.
Sweet spins
This gives the Sweet Bonanza slot 10 free spins. On the huge screen, the ten free spins play.
For all players participating in the bonus, the reels are identical.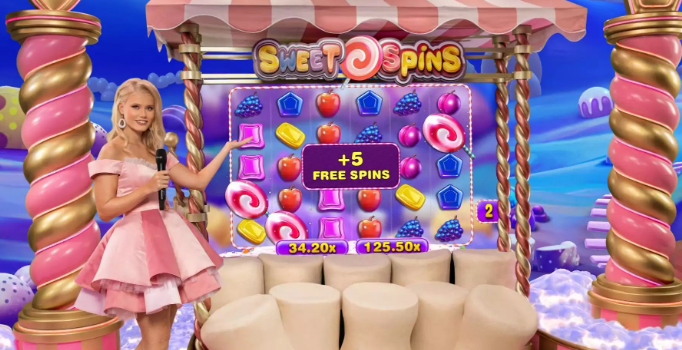 The mechanics of the slot on the screen are identical to those of the original Sweet Bonanza slot.
Any winnings from the bonus round are yours to keep once the spins get over.
Sugar bomb
You will get a unique multiplier of 2X to 10X if you hit just on the Sugar Bomb location.
The multiplier will then add to the spot you land on during the re-spin.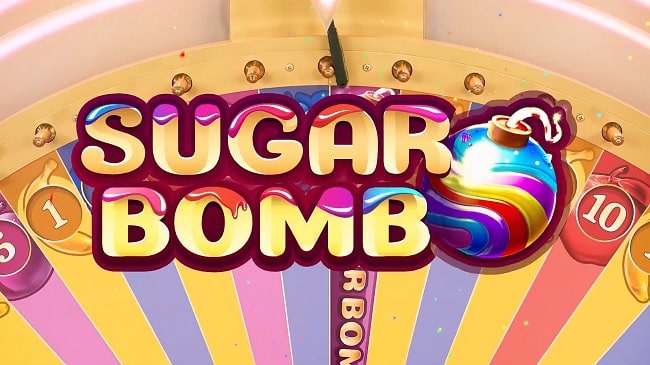 This is true for both value and bonus positions.
You can also utilize the Sugar Bomb Booster to increase your multiplier by paying an additional 25% on your stake.
Bubble surprise
In a post-launch upgrade to Sweet Bonanza Candyland, a new additional bonus is available. Bubble Surprise.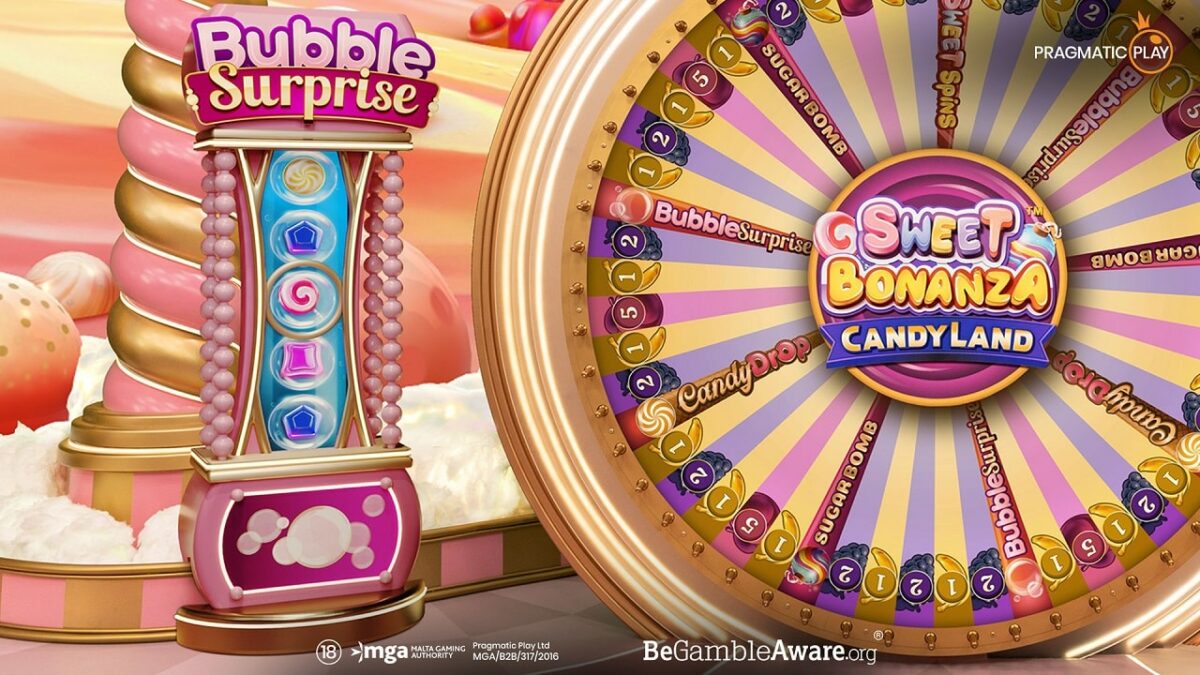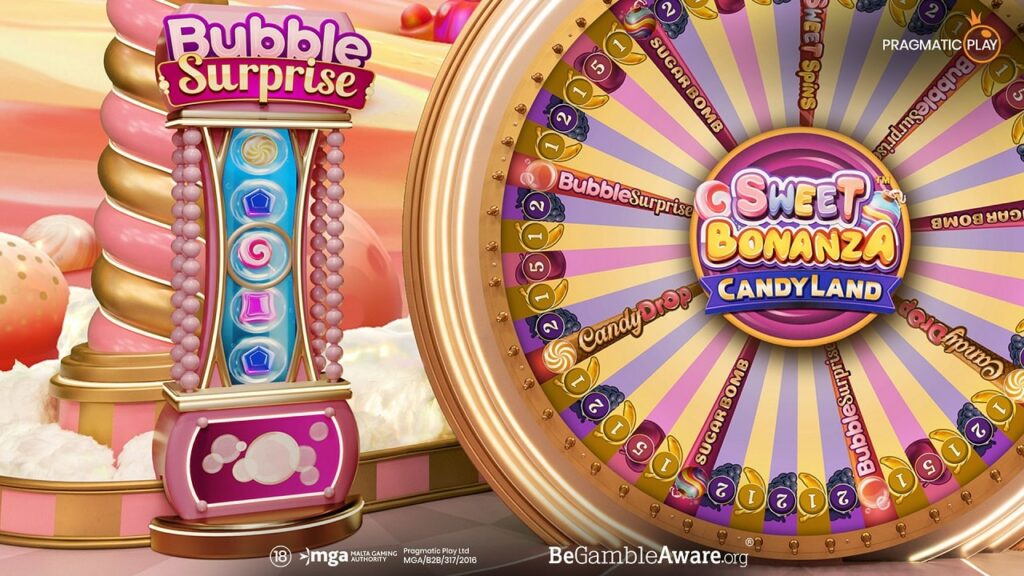 When you hit it, a little reel spin occurs, and the outcome determines the prize.
A 5, 10, or 25x payoff or the triggering of subsequent bonus games are all possibilities.
Candy land wheel
You'll get to spin a large wheel with 54 spots, where you can land on 1, 2, 5, 10, Sweet Spins, and others.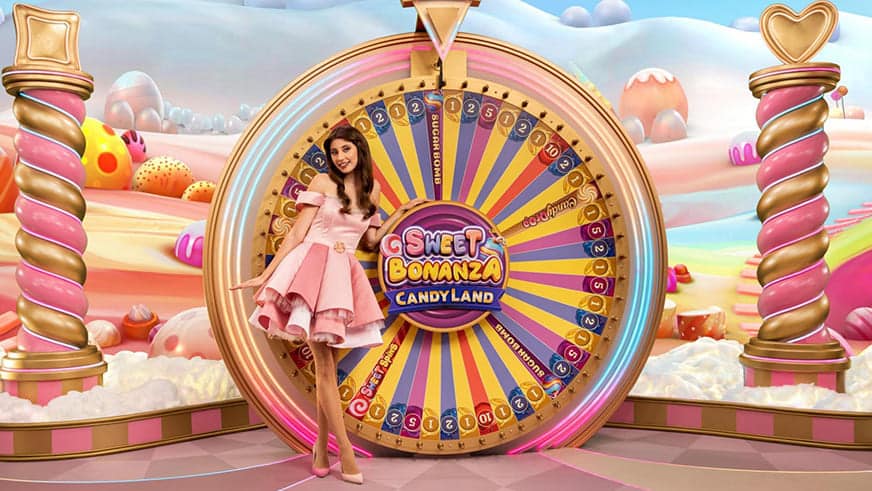 Before the game host spins the wheel, you get to place a bet on which number or bonus game you think the wheel will stop on.
If you obtain the corresponding win or trigger any bonus if you correctly predict the right number or bonus game.
Furthermore, you lose your bet if you guess incorrectly.
What to know before playing
1. The operation of the wheel is through the presenter.
2. The top of the wheel consists of a flapper which is a soft material.
3. There is no element of live for all the bonuses because their determination is by the computer, not live-action.
4. Once you make a free bet on the betting grid, you qualify for a free sugar bomb bonus.
5. The same bet repeats itself at least 100times through the autoplay.
Payouts and RTP
Return to Player, or RTP, is a theoretical statistic that indicates the projected payback percentage of the game.
Simply put, a game with a higher RTP percentage has a better long-term probability of winning than one with a lower RTP percentage.
The game offers a 96.24 percent RTP and a jackpot of 20,000x.
Developed by Pragmatic Play
Pragmatic Play is a well-known name in the world of online gambling. Few, if any, online gamblers can say they haven't come across these creators.
Many players in Canada are familiar with and like Pragmatic Play slot games. This company offers gaming solutions to companies in more than 78 countries.
Slots, live casino games, and bingo are among the high-quality items available.
Sweet Bonanza CandyLand clearly took a lot of time and work from the team. The design is heavily influenced by Pragmatic Play's well-known slot of the same name.
The team worked on a few entertaining incentives for gamers in addition to the usual fortunate wheel gaming. One even gives you a few free spins on the aforementioned slot machine.
Overall, the luckiest casino members have a chance to win up to 20,000 times their total bet.
Learn more about Pragmatic Play:
Similare live game shows

Nowadays, there are several different wheels of fortune to play on online.

We have put together a guide where we go through all these lucky wheel games online in live version.

Read more and see all the fun wheel of fortune games here!

FAQ

Is it necessary to make a large deposit in order to participate in this live casino game?

No, you do not need to make a hefty sum to participate in this live casino game.

In fact, the minimum stake is 0.20€, so you may have a good time with a small wager.

Is Sweet Bonanza CandyLand a simple game to pick up?

Yes, it is an extremely simple game to grasp. You can rapidly grasp the game's main mechanics by watching a few rounds.

The art of effectively sizing your bets might be a bit of a learning curve.

What is the Sweet Bonanza CandyLand maximum payout?

You will win up to 20,000 times your investment, or 500,000€, in this game.