The Casino movie is an unforgettable piece of art based on the true story of Frank Rosenthal aka "Lefty" played by Robert De Niro, and his friend Tony Spilotro played by Joe Pesci.
The movie Casino is happening in Las Vegas where we follow the story of two mobsters and best friends (Frank and Tony), who are creating their empire step by step.
Lefty was a manager of the Fremont, Hacienda and chain of the Stardust casinos in Las Vegas. He worked for the mobsters from Chicago back in the 70s and 80s.
The director of this cult film is Martin Scorsese and it is produced by Barbara De Fina in Universal Studio. Although it was released in 1995, it is still one of the most-watched and popular casino related movies.
10 Casino movie true facts ↓
We can see a lot of brutal scenes in this movie but having in mind that the movie has some parts that are based on real events, in this article, we will discover top shocking details about this movie that are really true.
#1 The main characters in the movie are based on real-life mobsters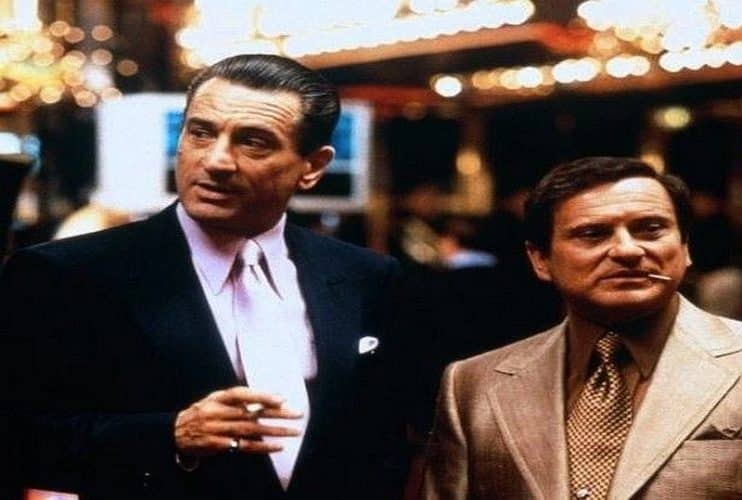 All the characters in the movie Casino are based on real-life individuals. Robert De Niro plays the character Sam "Ace" Rothstein, which is based on Frank Rosenthal.
Nicky Santoro is based on the character Anthony Spilotro, Ginger McKenna is based on Gary McGee and Phillip Green is based on the character of Allen Glick.
#2 In preparation for movie Robert De Niro met Frank Rosenthal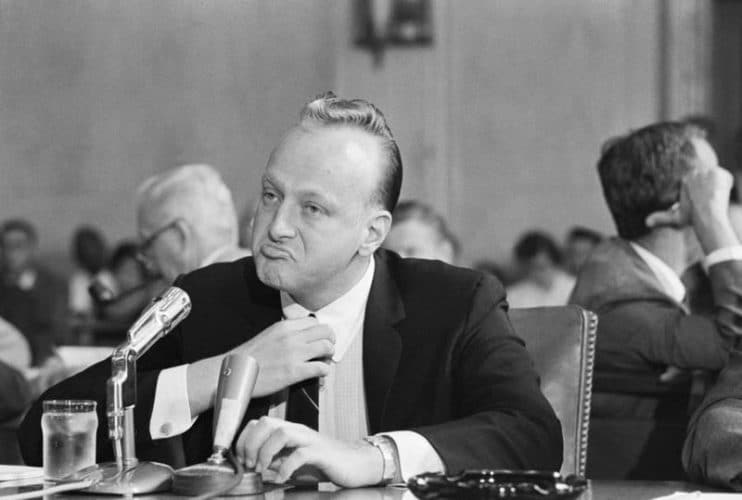 In the image above is Frank Lawrence Rosenthal aka Lefty. He was born on June 12, 1929, and died on October 13, 2008.
Frank was was most famous for his connection in organized crime but also he was a Las Vegas casino executive and professional sports bettor.
Robert Deniro due to preparation for filming was met in person with Frank to get to know the character he is playing. Everything went smoothly without incident.
#3. Frank Rosenthal did survive a car bombing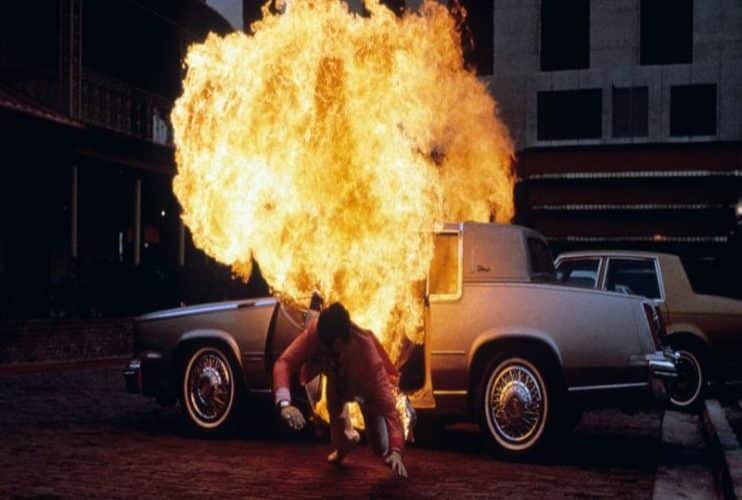 The reality is that someone's life is like a movie, just because of such individual cases, and films are made. Frank Rosenthal is one of those.
In the movie Casino, we will see a scene when Sam "Ace" survives a car bomb, and that scene is actually based on a real event that happened to Rosenthal.
#4 Spilotro really had an affair with Geri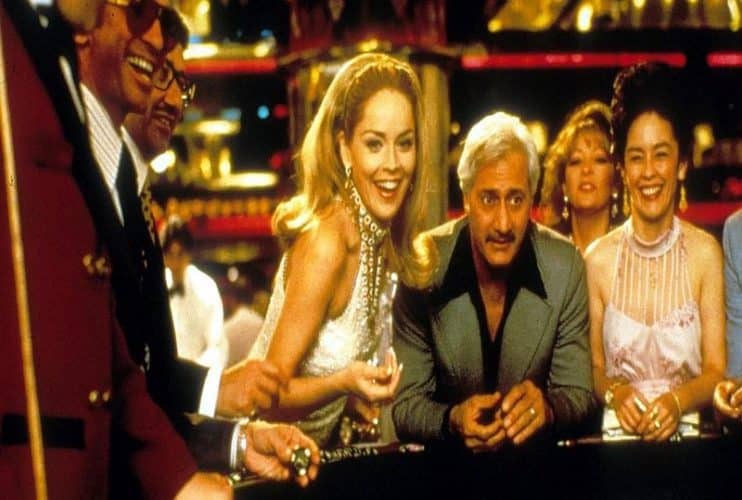 The triangle drama between Santoro, McKenna and Rothstein really affects the outcome of the movie between several characters.
Rosenthal's ex-wife McGee and Spilotro are said to have had an affair in real life, but whether it ended as in the movie is unknown to us.
#5 Spiltro and his brother were ambushed in real life as in the movie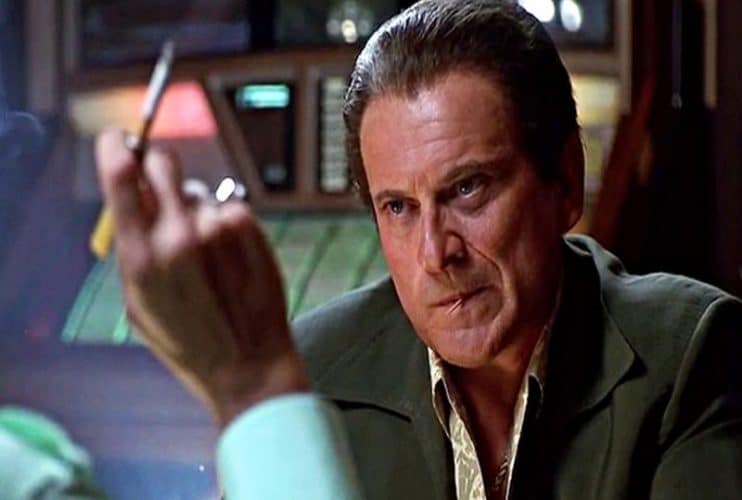 After a car bomb under a Rothstein car, we get a chance to see one of the most iconic scenes in the history of mafia movies, namely Dominick Santoro and his brother Pesci being ambushed by Frank Marino in a cornfield.
They thought the Santoro brothers were behind the attack and, in retaliation, were killed and buried in the same cornfield.
In real life, this happened to Santor's pal, Anthony Spilotro, who was allegedly buried with his brother in the cornfields of Indiana.
#6 The costume budget of the movie was $1 million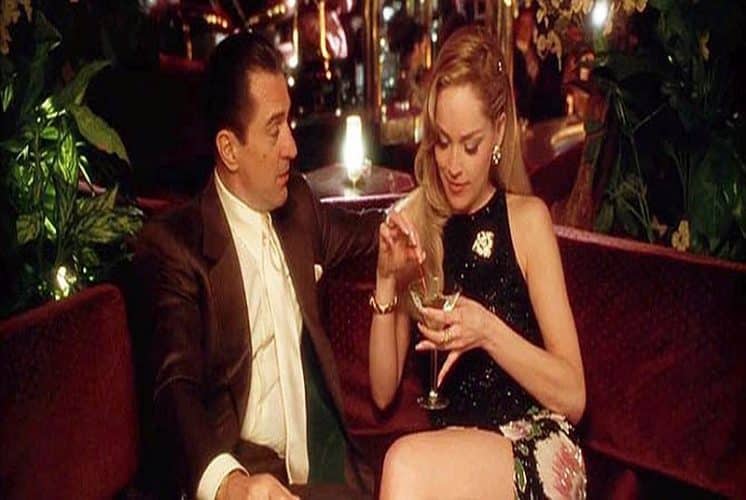 Yup, the budget only for costumes in the Casino movie was about $1m.
Sharon Stone had around 40 different outfits in this movie, while Robert De Niro changed different 70 costumes during the filming.
The interesting facts were that after the shooting was over, they both were allowed to keep their outfits.
#7 The scene of Casino being demolished at the end is real footage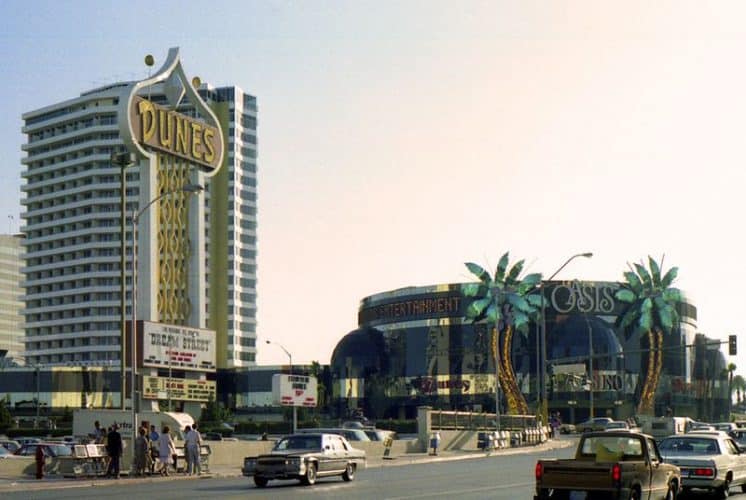 Yes, the scene at the end of the movie when the Casino imploded is the actual footage of the demolition of The Dunes Casino from October 1993 and January 1994.
This spectacular event occurred in front of 200,000 spectators and was one of the first to create that spectacle. On the former grounds now stands Bellagio Casino.
#8 All scenes were recorded at the Riviera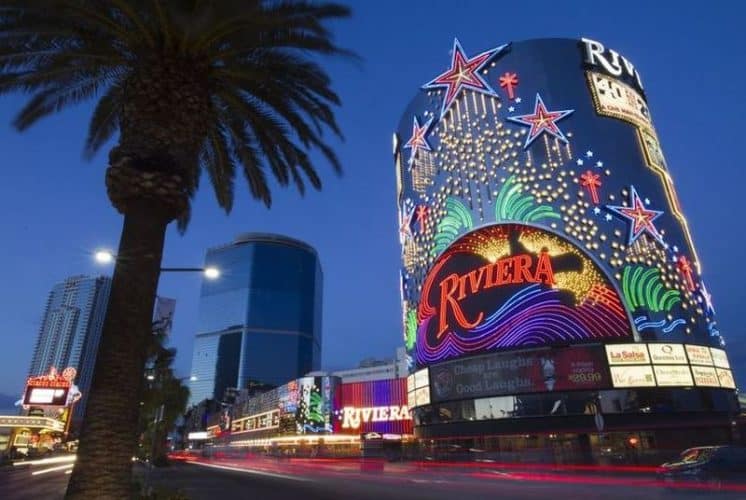 All casino scenes were shot at the Riviera in Las Vegas. Due not to getting in the way of the real gamblers, scenes were shot between 1:00 am and 4:00 am. The casino didn't want the filming to interrupt its business, but that did not prevent them from trying to lure more players inside by putting up a large ad that said " Robert De Niro, Joe Pesci, and Sharon Stone Inside Filming the New Movie "Casino" inside"!
#9 Sam Rothstein's attorney is a lawyer in real-life who defended real mobsters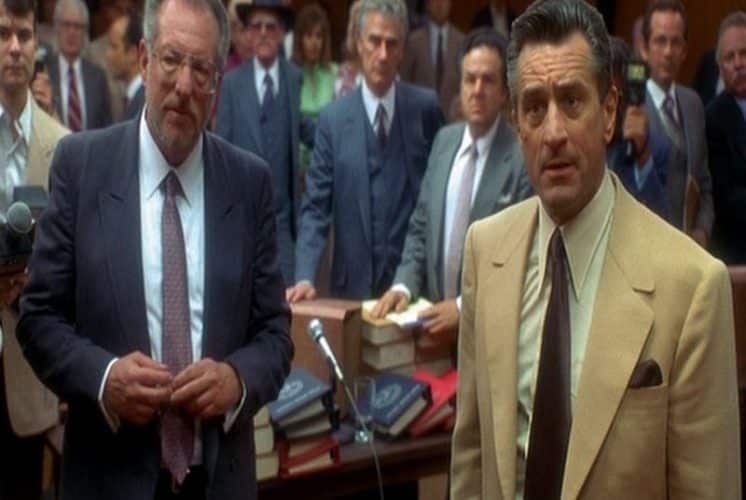 Oscar Godman in the movie Casino plays Sam Rothstein's attorney and in real life, he is also an attorney who defended several well-known mobsters with Las Vegas connections. He was elected as Mayor of Las Vegas in June of 1999.
#10 The most difficult thing about filming the Casino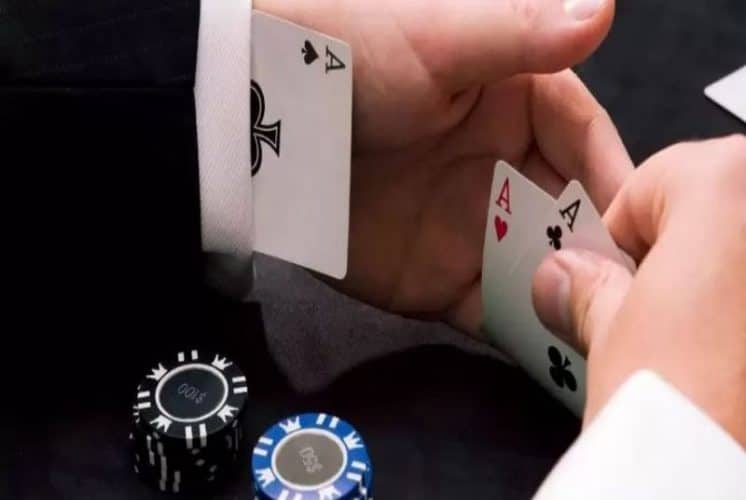 The producers of the movie revealed that one of the most difficult things related to filming was to find people who could tell them how to cheat in the casino. We must have in mind that the movie was filmed back in the '90s and we did not have technology like today.
Check out the documentary about the Casino movie 1995 on youtube here.
Casino movie cast
Here is the list of all Casino Movie cast crew:
Don RIckles
Frank Vincent
Alan King
Kevin Pollak
L.Q. Jones
Dick Smothers
Pasquale Cajano
Vinny Vella
Joe Bob Briggs
Top 5 casino movies of all time
The movies are based on many interesting real-life themes, but the Casino theme and movies with happenings in Las Vegas are really special and make one unique impression.
As we bring this article to the end, we have to mention a few other casino films worth mentioning, including:
Fear and Loathing in Las Vegas
Ocean's 11,
The Gambler
and online poker related movie Runner Runner with Justin Timberlake as the main character.
Related: 10 interesting casino facts that you probably didn't know!
Sources:
www.tvovermind.com/19-interesting-facts-movie-casino/
www.hnmag.ca/the-bottom-line/10-interesting-facts-about-the-movie-casino/