Game features
Game rating
9.4
RTP
96.05
Max winnings
10,020
Max bet
100
Min bet
0.20
Paylines
Cluster Pays
Reels
6 x 6
Volatility
High
Space Wars 2 Review
The Space Wars 2 Powerpoints™ is a game developed by NetEnt and published on June 30, 2022.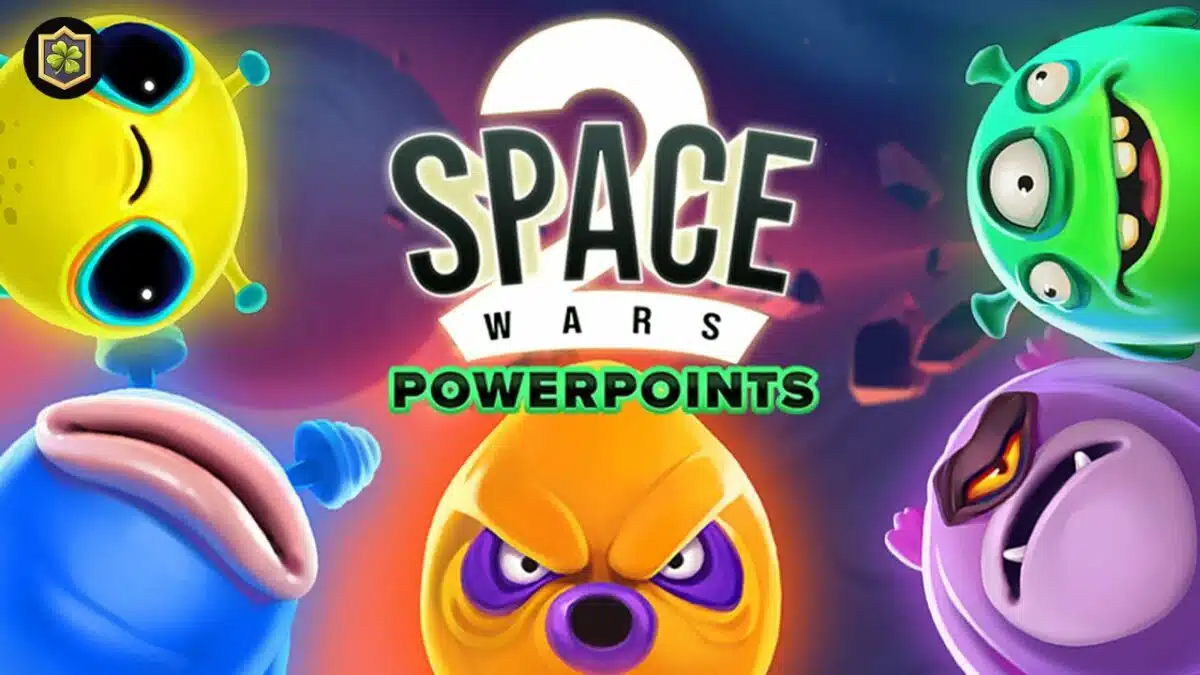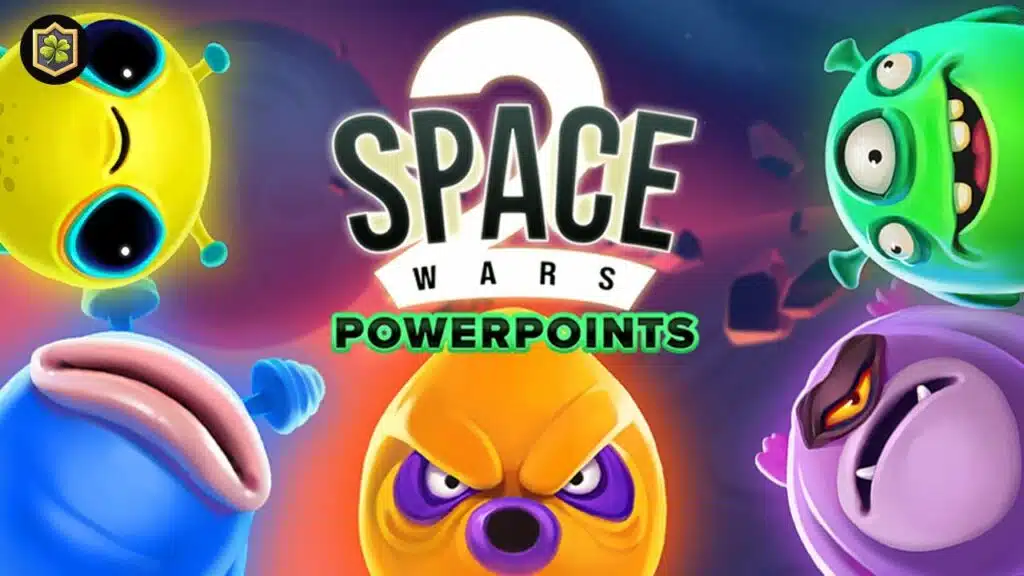 Space Wars 2 Powerpoints™ ditches the conventional reels, rows, and payways that its predecessor employed in favor of a 6×6 cluster-paying pokie that offers a plethora of extras for players to investigate and enjoy.
This review goes through all of the most important aspects of the product, providing a comprehensive picture of the experience you can expect to have.
Developed by:
info@netent.com

Spinola Park, Level one Mikiel Ang. Borg Street, SPK1000, St. Julians, MT

Basic instructions

The formation of winning combinations requires the matching of three or more symbols in either a horizontal or vertical line.

Players start out with blue, yellow, green, orange, and purple rocks at the bottom of the paytable, then go up to green, yellow, orange, blue, and purple aliens as the mids, and finally end with a high pay crystal at the top of the paytable.

When winning combinations are made, the corresponding symbols are eliminated from the grid.

This makes room for other symbols to fall into place, which might result in more wins.

There is also a range of consequences that are triggered by the various winning combo sizes.

Theme and design

This pokie starts in the midst of space debris. There are several pebbles drifting in space in the distance, as well as various planets and constellations in the backdrop.

Aboard the reels, there are a variety of adorable aliens matched with interesting rocks and artifacts discovered on their spacecraft. Surprisingly, the majority of the animals are animated and sometimes give adorable and humorous moments.

A huge orchestral soundtrack is combined with percussion and synth sounds to produce something you'd expect to hear in a film like this. This, together with the ambient sounds of spacecraft, makes it an unmissable spot.

Symbols and payout

Players will find themselves off-world, in a remote part of the galaxy, and surrounded by friendly extraterrestrials.

The objective is to line up symbols that are a match in order to activate a variety of bonuses and to collect Powerpoints in order to get access to free spins.

For this jaunt to the stars, NetEnt has increased the volatility to high while simultaneously lowering the RTP; the maximum default value is now 96.05 percent, and this is the case regardless of whether the player purchases free spins.

Players have the option of playing on whatever device they want, with bets ranging from 20 pence to 100 pounds or euros per spin.

The potential is substantially more than what it was in the past, and the journey to reach that potential is significantly more diverse than it has ever been.

Features

Space Wars 2 Features

Powerpoints

These are awarded when successful combos are completed.

Players advance through the stages as Powerpoints are added to the meter, raising the victory multiplier.

Columns Blaster

A Column Blaster symbol is awarded for completing a 4-symbol horizontal winning line in the regular or bonus game.

This eliminates all symbols from the corresponding row except wilds and feature symbols, and adds Powerpoints to the meter.

Columns Blaster

Zapper

In the basic game, a 5 or 6 symbol victory results in a Zapper tile.

When activated by a 5-symbol match, zappers remove 1 to 4 kinds of symbols; when triggered by a 6-symbol match, they remove 3 to 4 types of symbols instead.

These Zappers are given during free spins when a 5, 6, 7, or 8 symbol match occurs.

Zapper

Bomb

This special symbol is added onto the grid during a victory comprised of vertical as well as the horizontal matching symbols.

After winning, bombs explode, erasing themselves and any symbols surrounding them and adding points to the Powerpoints meter.

If the bomb hits a multiplier wild, it increases the amount of Powerpoints granted.

Bomb

Wild + multiplier wilds

A wild symbol is inserted in one of the vacant spots in a three-symbol match in the basic or bonus game.

These extra wilds may also have a multiplier of x2, x3, x4, x5, x10, or x25 during free spins.

When Multiplier Wilds appear in a winning combination, they double the amount of Powerpoints given.

Wild + multiplier

Bonus spins

Collect at least 1,000 Powerpoints, and free spins are provided according to the number of points accumulated.

The grid increases to 8 rows high during free spins, and players may win more free spins from inside the feature.

Buy Feature

If players in qualified regions do not want to wait, they may instead pay 75x, 140x, or 250x the stake to get 8, 12, or 16 free spins.

You can learn more about the buy bonus feature here and/or comapre with other buy feature pokies.

Buy feature

FAQ

Is it possible to earn free spins in Space Wars 2 Powerpoints?

Space Wars 2 Powerpoints™ offers free spins. To unlock Free Spins, just reach 1000 on the Powerpoints meter. With our excellent casino bonus offers, you may also get free spins.

What is the maximum payout in Space Wars 2?

The highest possible payout for a single spin is equal to 10,020 times your entire stake. The Multiplier Wilds have the potential to provide prizes of up to 25 times their original value.

Is it safe to play Space Wars 2 Powerpoints™?

NetEnt is one of the world's biggest suppliers of casino games. Every NetEnt game has been approved and licensed by independent regulatory bodies, ensuring that the games are provably fair and function as stated.