Today we set a gaming budget of NZ$100 a month to play responsibly but what can we do with NZ$100?
How to best use NZ$100 at an online casino?
We'll help you choose the casino, bonus and games your NZ$100 is best spent on, in this article!
5 smart ways to spend NZ$100 at an online casino.
Choose a wager free bonus
Table games or pokies?
Instant win games
Strategies
Enjoy the thrill!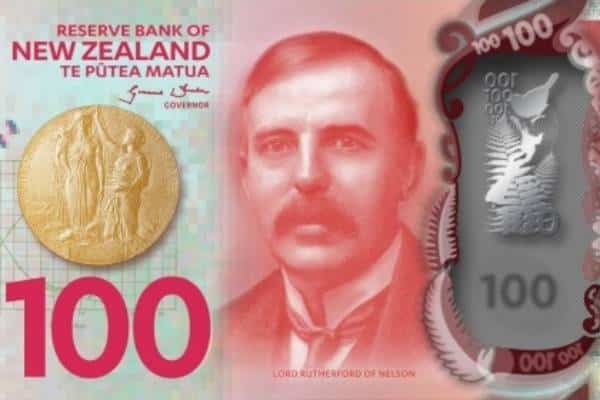 How to spend NZ$ 100 best at a casino
1. Choose a casino bonus without requirements
The very first thing you should do is choose a casino bonus to get more money to play with. However, not just any bonus because bonuses have wagering requirements.
As long as you do NOT intend to chase the progressive jackpot, we recommend that you choose a bonus without wagering requirements.
This way you ensure that you get more money for your NZ$100 and that without any strange requirements, ie you get extra money for real.
Best no wager bonuses
80 free spins

NO WAGER (Exclusive)

3000+ games

Moneyback on every bet

OJO Wheel

10% cashback

No wager requirements

4000+ games

No wager requirements ever!

Cashback every week!

6000 games

30+ bitcoin games

No wager cashback

18+ | Welcome bonus wager req 40x | Weekly Bitcoin bonus wager 0x | Min depsoit to clai the welcome bonus is NZ$30 | Terms and Conditions Apply

2. Table games or pokies?

We recommend table games in the live version because these are not run by RNG (Random number generator) but real dealers and this also means that the game in the live version offers greater profit opportunities.

Anyone who wants to bet their NZ$100 on table games can also want how big or small an advantage they want to have over the house.

By choosing Blackjack with an average house edge of 0.5% instead of, for example, Casino War which has an average house edge of 3%, you choose a table game where you have a greater chance of winning.

Here you can read more about House Edge and see how big or small it is depending on which table game you want to play.

Table games with the highest chance of winning

Pokies?

If, on the other hand, you would rather play slot games, it is mostly luck that determines if there will be a win or not.

But there is a way to choose slots that players around the world use to secure more money back from slot machines.

It involves choosing the slots with the highest RTP and is something that has been built into our platform so that we can help you find these slots games quickly and easily.

What this means in short is that slots with a higher RTP (Return to player) have a lower house edge.

Ex: ONE slot has an rtp of 96%, this in turn means that the house edge is 4%. Another slot offers 95%, ie this game has a 5% house edge.

However, Rtp is a theoretical payout function that extends over a longer period.

Therefore, you never know the real RTP of the game right now, but if you choose slots with a high average rtp, you simply get more back for every NZ$100 you play over time.

Top 3 pokies with highest RTP

3. Instant win games

A third option is a game category called Instant win! In short, this is a game where every game round is win or lose instantly.

Minesweeper

Here you can also choose games where a win is guaranteed every game round.

However, the winnings can be less than the bet so there is no real guarantee that you will win more money, however a smart way to spend NZ$100 at an online casino knowing that these games always generate winnings.

More info about Instant win games here

4. Use strategies

The fourth way involves using a game strategy. It can be an own strategy such as for example that you only bet 0.5 regardless of how big a profit or loss you have or you can use well-known strategies that were invented to win over the casino.

What should be kept in mind, however, is that no strategy guarantees profit, but only increases one's chances of winning.

However, playing with a strategy is smarter than playing without one and with a strategy your NZ$100 is better invested than without a strategy.

If you want to use a good strategy, we recommend that you take a look at the strategies here and learn more about how it works with free money before using it to play for real money.

Almost all strategies can be tested in the demo version of the game.

5. Enjoy the fun

The fifth option on how to best spend NZ$100 at a casino is not really a smart way that helps you win more. Instead, the focus is on fun, which is precisely the reason why casinos exist.

In other words, if you bet NZ$ 100 at a casino, you should be prepared to leave the casino with nothing. In other words, a player who plays for fun sees his bet as a deposit of NZ$100 to play fun games.

If you play just for fun, you can also play which games you want and exactly how you want.

More game tips