If you are reading this article, you are likely either a poker player or an aspiring one.
Here, you will get all first-hand information about Poker Tracker as well as a walk through other poker software. At the end of this piece, you will have all your questions answered.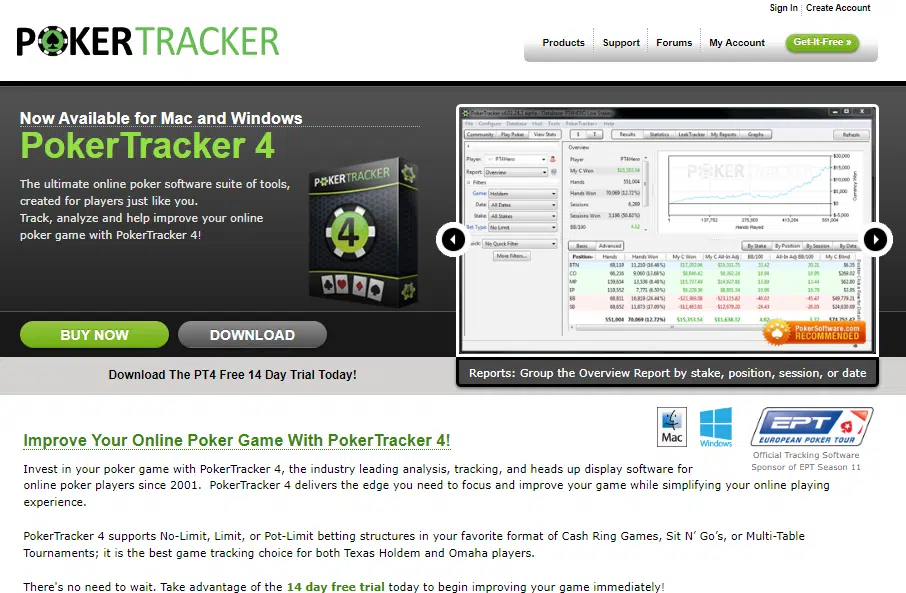 Poker Tracker is a fantastic poker tracking software. The software is designed to track almost all types of online poker.
If you love Limits, No-Limits, Pot-Limits cash games, and other poker games, Poker Tracker has your back. It is known for its record-keeping capabilities.
Delve deeper into this piece to understand how it works.
How Poker Tracker works
If you are looking for a poker record-keeping solution, it's all here.
Poker Tracker records past data and avails statistics, analysis, and record-keeping for all poker played online.
Here is why poker pros always prefer Poker Tracker.
Accumulates Database
Poker Tracker gathers the ever-increasing database from all the hands played. So you will quickly identify your wins and gains. Besides, it provides information about your opponents.
So, you can phase yourself depending on the results of your competitors.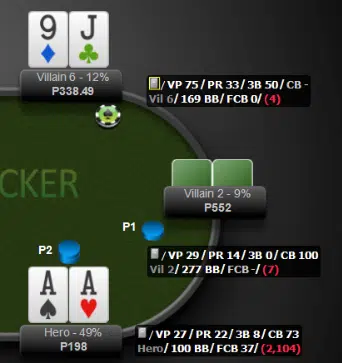 Analyses your play
Yes, Poker Tracker analyzes your play, allowing you to uncover flaws in your poker. Proper use of this software helps boost your profitability.
Provides an overlay on your Screen
Poker Tracker works miracles when combined with the heads-up manager (HUD).
The combination provides a lot of stats with your opponents' statistical profile. PT4 buying the newest Poker Tracker version has its HUD for live time analysis. We can bet you will love this software.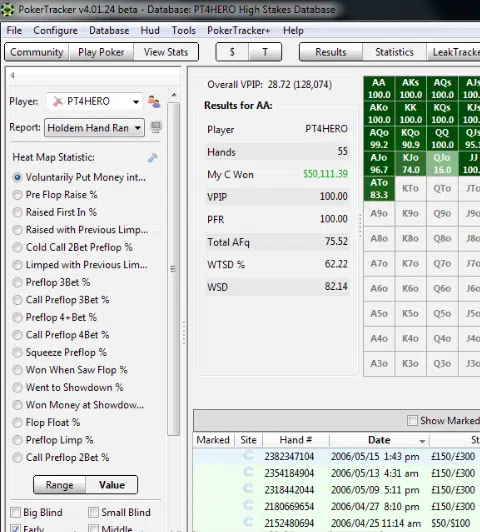 Poker Tracking Software
There are many types of poker tracking software out there—the software fuels the poker players to engage in the game.
The use of poker tracking software has changed how poker players operate and has encouraged many people to try poker. Below is a comparison between Poker Tracker and Hold'em.
Features
Poker Tracker
Poker Tracker makes it easier to play poker online. Here are its features:
It has a super Vector HUF Engine
Adjustable HUD profile editor.
Availability of global database graphing
Leaktracker
Money flow charts
Comparison of reports
Interactive graphs
ICM results in the replayer
It will cost you $99.99 for limited games and $159.99 for free games.
The list of Pokertracker features is endless, allowing it to meet all your poker tracking needs.
Holdem Manager
The Texas Holdem manager hand database helps boost your poker results. Poker players designed it for poker players like you.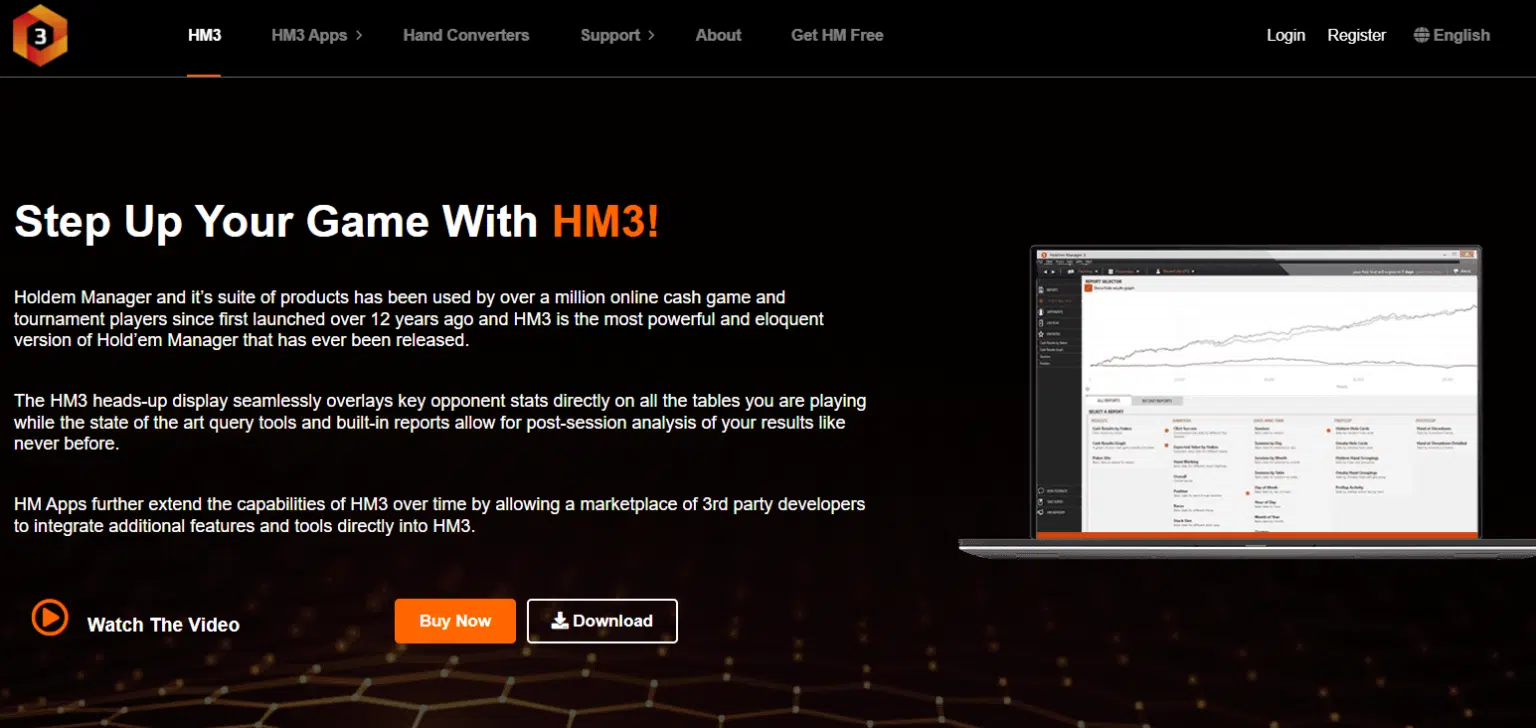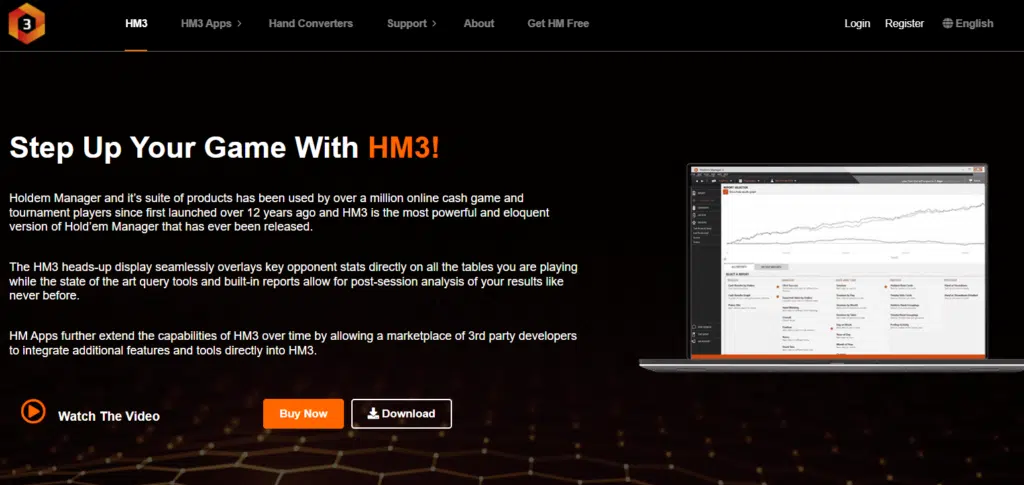 With the Holdem manager, you will get updated results as you play hands.
Here are the features of the Holdem manager:
Heads Up Display- You can choose a pre-configured HUD or come up with your own.
Live Play View- You will enjoy a live dashboard that allows you to monitor your sessions.
Post-Game Analysis- Powerful tools and filters allow you to review all aspects of your results quickly.
Situational Views- It provides collections of mini views. The mini pictures are presented in a single dashboard.
Powerful Hand Filters- This feature allows you to find the hands you are interested in.
Visual Opponent Feedback- The Holdem manager has a graphical HUD overlay. The HUD allows you to compare yourself with your competitors.
The limited poker games cost $60.
Holdem manager gives you 14 free trial days, and you can start your free trial any day. After the free trial, you can opt for a limited feature version of HM3.
Which is Better: Holdem Manager or Poker Tracker?
Choosing between Holdem manager and poker tracker isn't a walk in the park. You need to have in-depth knowledge of the two.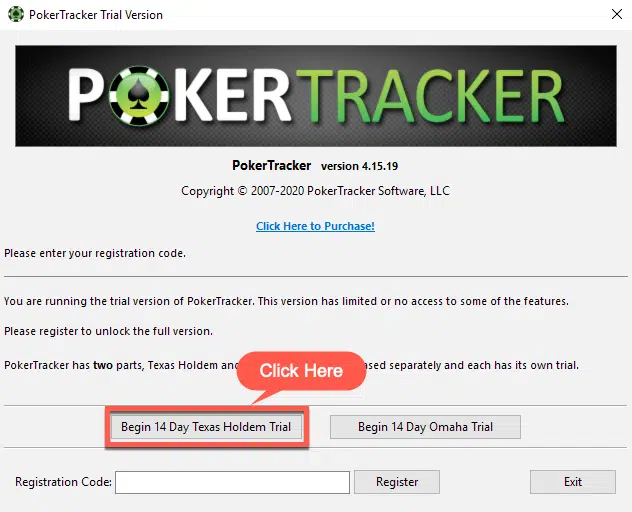 Of the two, we think Poker Tracker tops the list as it has top-notch software searching. The other reason to go for Poker Tracker is its customer support.
Here you will get super tech support from professional customer supporters and will also get your questions answered professionally.
Is it for you? How to know!
According to the information above about Poker Tracker, it will work for you. Many happy customers love the results after trying Poker Tracker.
How will you know that Poker Tracker is good for you? It's easy. Its features are outlined above, and many poker lovers use it. Customer care services offered by Poker Tracker are second to none, which is important, particularly when you're learning how to use it.
Here comes the deal-breaker; you will be offered 30 days to experiment with Poker Tracker. Poker Tracker gives the most extended free trial as compared to Holdem manager.
Holdem Manager has only 14 free trial days. Within 30 days, you will have experienced the benefits of the software
Poker Tracker stands out from the crowd when compared to other poker software. It is software every poker lover will undoubtedly use. Its top-notch features rival even its fiercest competitors.
One of the best features of Poker Tracker is its extended free trial – there really is no reason not to give it a try. Get Poker Tracker today and have a new experience and results.
Latest poker news
FAQ
Is it allowed to be used when playing online?

Yes, you are allowed to use Poker Tracker when playing poker online.

All the poker websites allow Poker Tracker to be used live on the tables.

It would be best if you had Poker Tracker live to optimize your game.
Can I Try it For Free?

Yes. Poker Tracker gives you 30 days for trial.
What are the trial limitations?

You are entitled to 30 days free trial days. After the trial, you should decide to quit or subscribe to the program.